In the heart of the Galerie parisienne – Opening of 12 Aelia points of sales

Category
Lagardère Travel Retail
Paris, July 25, 2007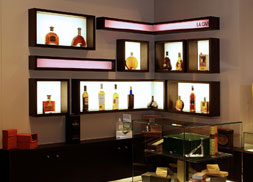 © Premier Signe
Opening of Aelia points of sales, in the new S3 boarding room in Paris Charles de Gaulle Airport
After a grand opening in the presence of the French State's most important dignitaries, the new boarding room (S3) opened its gates to travellers on June 27th.
This boarding room has a peculiar importance for Aelia. Indeed, the S3, renamed "la Galerie Parisienne", makes up the largest commercial surface inside a French airport, with a 3200 m2 duty-free area, the only path available to the S3 boarding gates.
Altogether, Aelia runs 9 stores, including 1 Perfumes/Cosmetics store, 1 Cigar Cave, 2 Alcohol/Tobacco stores and 1 Sunny Days store, located inside the "Galerie Parisienne", as well as 2 Virgin stores and 2 Multistores located at both ends of the boarding room.

© Premier Signe
© Premier Signe
The 600 m2 Perfumes/Cosmetics store is located opposite the filters; the Cigar Cave and 1 Alcohol/Tobacco store including the Wine Store are also located close to the latter.
A unique showcase for the shops of Aelia, the Group offers the best of France to S3 passengers , and did not hesitate to give a French luxurious aspect to the Travel Retail international standards.
For example, rare and legendary products are offered in the stores, just like the Cigar Cave's Cohiba limited edition: there are only 100 specimens in the world, and the unique specimen that Aelia will sell costs 15,000 euros for 40 cigars …
In addition to this cave, the Group offers legendary wines in its wine store (Mouton-Rothschild 1945, etc…). Two new brands have also appeared in the P/C store: Shu Uemura and MAC.
Finally, the Sunny Days brand is back in Roissy Charles De Gaulle Airport, with a large selection of famous branded glasses (over 700 different glasses).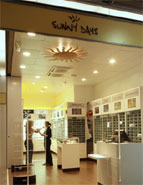 © Premier Signe
Aelia is a company of Lagardère Services and operates more than 100 shops at national and international airports. It also provides inflight sales for international airlines. Its network of shops offers French and foreign customers a wide range of luxury goods: perfumes, liquors, tobacco products, photographic and video equipment, etc., selected from among the most prestigious brands.
Email alert
To receive institutional press releases from the Lagardère group, please complete the following fields:
Register