Workforce by geographic area at 31 december 2021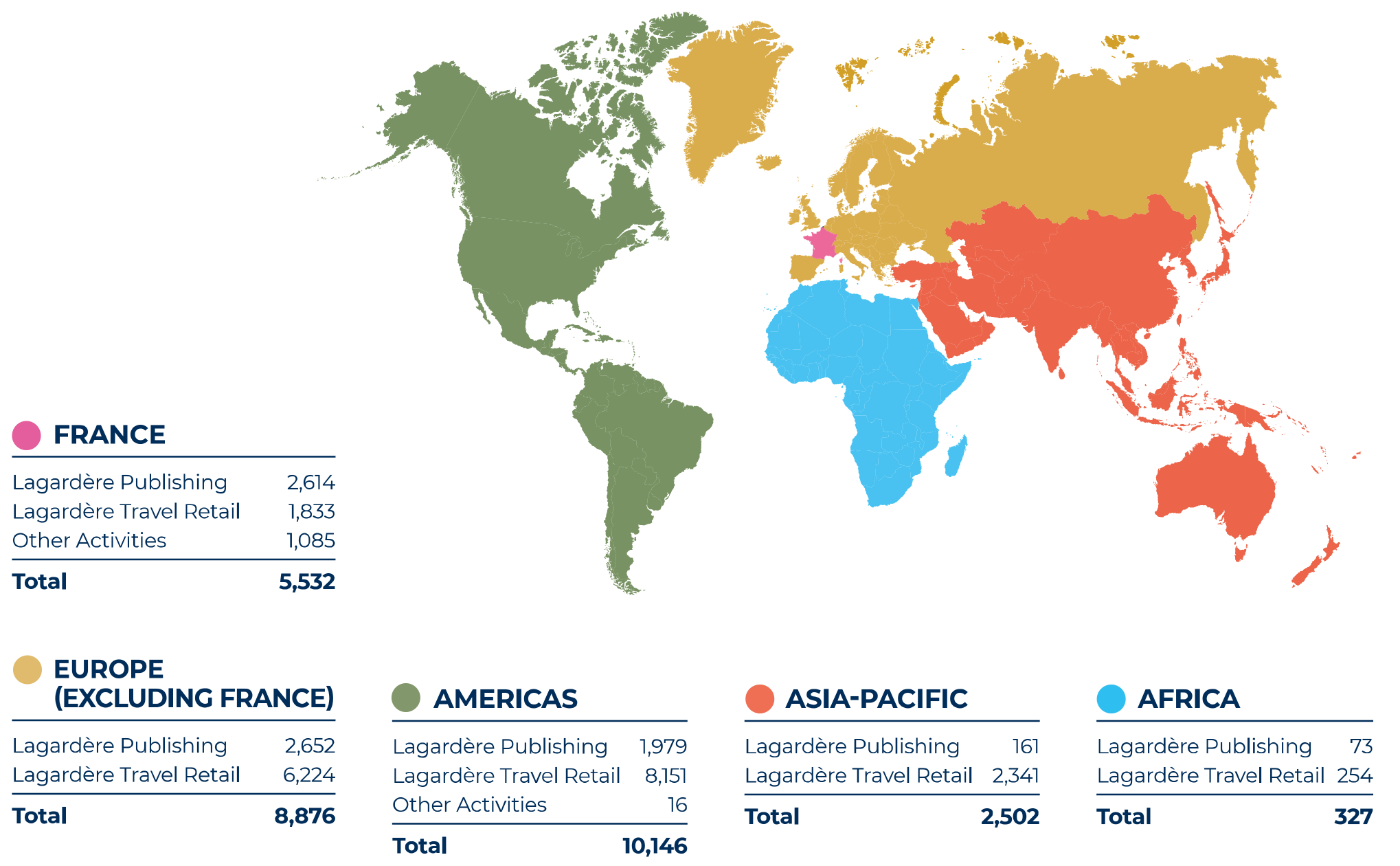 The group's decentralized organization model in France and internationally gives our companies a significant degree of autonomy when it comes to recruiting our employees. Internationally, local Lagardère companies arein charge of the recruitment process.
How do I apply?
Click here to see our entities around the world.
Select the country and entity that interest you to get the information you need for your application (contact email, recruitment site, etc.). You can send your application directly to the entity concerned.
A number of international jobs are available in the « Our Opportunities » section (french only).
Does the group offer VIE programmes?
Lagardère does not offer VIE programmes at the group level. However, each entity can organize VIE programmes according to its specific needs. For more details on VIE options, please contact the group company where you wouldlike to take part in a programme. View all the contact details of entities around the world.