Information circulates so fast in our society and events often have such a short shelf life, so it is often overlooked that the business world must also strive to be consistent over time. Business success cannot be measured in one-off achievements, but through its sustainability, which goes beyond mere economic concerns and is rooted in identity. A business stands out because it adheres to a set of values from which it draws its strength. Lagardère's values and corporate culture are founded on two pillars: its rich and varied history and the commitment of the people, past and present, who represent it.
Boldness
The Lagardère group has always shown a keen appetite for entrepreneurship and expansion into new business sectors, where it has gone on to establish its legitimacy and expertise. From the emergence of the European aeronautics and space industry to the formation of world leaders in publishing and travel retail, the Group has always taken a spirited, enterprising approach to growing its business both in France and internationally.
Boldness at Lagardère is also expressed through the Group's ability to respond to and proactively anticipate the strategic challenges facing its businesses and flagship brands, as well as through its commitment to CSR.
Creativity
In a constantly changing world, the ability to renew and to imagine different solutions and ways of doing things is a decisive competitive advantage.
Creativity is much more than just a recurring theme at Lagardère, but a value that is lived out each day by the Group's employees.
Lagardère's products and brands are frequently pioneers in their fields.
For example, Lagardère Publishing releases more than 16,000 new products each year, investing continuously in Digital while diversifying into Board Games and Mobile Games.
Similarly, Lagardère Travel Retail, backed by an international network of more than 4,800 points of sale, regularly launches innovative services and concepts in its Travel Essentials, Duty Free & Fashion and Foodservice segments.
Lastly, Lagardère News constantly renews its offering to stay ahead of the latest media trends, while Lagardère Live Entertainment is a steadfast supporter of today's and tomorrow's performance talent.
Independence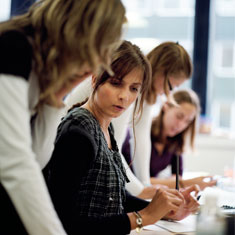 Lagardère has always been anchored in a long-term vision and eschews fleeting trends, making independence a key value for the Group.
And of course, for Lagardère's employees, independence means that freedom of expression and creation – fundamental principles in the news and publishing businesses – is guaranteed.