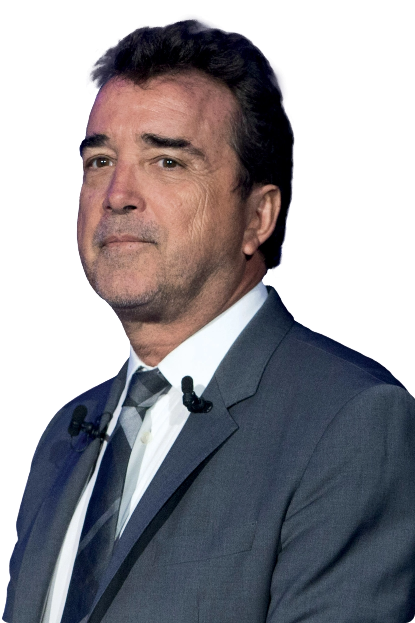 Ladies and Gentlemen, dear Shareholders,

The conversion of Lagardère SCA into a joint-stock company (société anonyme) with a Board of Directors in 2021 marked a new chapter in the Group's history. Our governance is now characterised by a calm and constructive relationship with our main shareholders, which reinforces the integrity and durability of our Group.
We share the same ambition to grow and develop through a strategy based on operational efficiency and complementary businesses, refocused on Publishing and Travel Retail, as well as on Media and Entertainment.
That this is the right strategy was vividly illustrated in 2021, a year that marked the Group's return to operating profitability with exceptional performances and cash generation, despite the prolonged health crisis.
Lagardère Publishing delivered record revenue and recurring EBIT in 2021, driven by strong momentum in the book market, publishing success in all countries where it operates and in all business segments, together with disciplined cost control. The division's results clearly demonstrate the strength of its unique model.
In an environment that remained unsettled, Lagardère Travel Retail outperformed expectations thanks to its operational excellence, further major cost-control efforts and optimised store reopenings.
Lastly, Lagardère News and Lagardère Live Entertainment also improved their results, aided by an upturn in the advertising market, the easing of health restrictions and continued cost-saving measures.
Cash generated by operations combined with disciplined cost-control efforts enabled us to significantly reduce our net debt in 2021, and the Group now has a solid liquidity position.
In 2021, our Group also pursued its bold corporate social responsibility commitments. On the environmental front, we completed a full carbon audit (Scopes 1, 2 & 3) of each of our businesses, allowing us to take a further step in deploying our ambitious low-carbon strategy, while pressing ahead with our initiatives focused on preserving natural resources, promoting eco-design and reducing the use of plastic. On the social and societal front, we stepped up our initiatives in favour of diversity, inclusion, gender equality and equal access to knowledge and entertainment, principles that stand at the heart of our CSR strategy.
More than ever, these achievements – both financial and non-financial – are the result of the determination and talent of the women and men who make up our Group. I would especially like to thank them for their day-to-day commitment, which is critical to our success.
Unfortunately, a lack of certainty continued to shape the start of 2022, although there are now increasing signs that the health crisis is abating. Against this backdrop, we will continue with our cost-cutting and cash-control efforts, while remaining alert to development opportunities. We will also continue to move forward with the initiatives that form our ambitious CSR strategy.
Despite persistent uncertainties, we are confident as we move forward. The diversity and complementary nature of our businesses and the commitment of our talented teams – the bearers of our values of boldness and creativity – are valuable assets that will drive our Group to further success. In this ambition, I am proud to be able to count on our largest shareholder, the Vivendi group and the Bolloré family, as a guarantee of our stability and support for our culture, our strategy and our integrity over the long term. I would also like to add – and this is important for those attached to the industrial and cultural heritage we were handed down in 2003 – that the Bolloré family and the management of Vivendi do honour to the memory of Jean-Luc Lagardère, and this makes both Pierre Leroy and myself extremely pleased.
I would also like to thank you, dear shareholders, for your support.
Arnaud Lagardère
Chairman and Chief Executive Officer of Lagardère SA