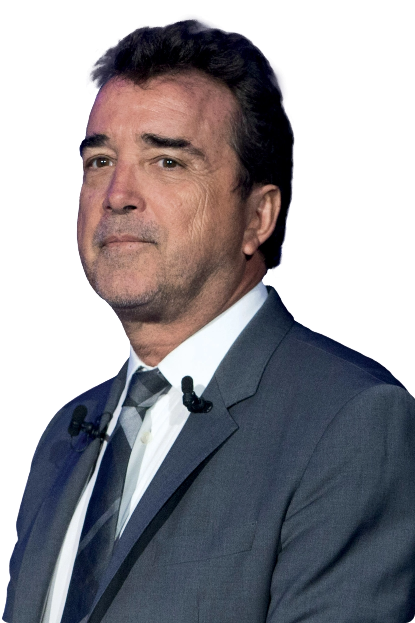 Ladies and Gentlemen, dear Shareholders,
Our Group delivered a historic performance in 2022, as we improved all of our main financial indicators, returned to decade-high profitability levels and significantly enhanced our leverage ratio compared to 2021. This excellent performance provides the strongest confirmation yet of the relevance of the strategic refocusing completed in 2020 within our two main business segments, Lagardère Publishing and Lagardère Travel Retail, as well as in media and entertainment.
After an exceptional year in 2021, and amid a global downturn in the publishing market and strong inflationary pressures, Lagardère Publishing managed to maintain very high levels of revenue and profitability, in line with the outlook and above historical levels. In particular, it capitalised on a number of successful bestsellers in France and abroad while managing the business rigorously. The external growth strategy in the core business of publishing and its adjacent markets continued apace with the acquisitions of Paperblanks, Welbeck Publishing Group and Bragelonne.
Another high point of 2022 was Lagardère Travel Retail's swing back to profitability on the back of the strong rebound in air traffic, which, together with its plan aimed at preserving cash flows and earnings, enabled it to achieve outstanding operating results. The global Lagardère Travel Retail network also continued to grow at a faster pace via major acquisitions in Foodservice, including Creative Table Holdings Ltd in Dubai and Marché International, the launch of operations in Latin America and the award of major tenders, including for the operation of Duty Free & Fashion stores in Paris airports.
The Group's Other Activities also got back on the path to growth in 2022. In a challenging and constantly changing market, Lagardère News has remained resilient and reinvented itself, for example with the launch of JDD Magazine and the continued growth of the Elle brand licensing business. Meanwhile, Lagardère Live Entertainment was boosted by the lifting of health restrictions, recording strong growth in its production and venue management activities.
Our CSR commitments were also strengthened in 2022. On the environmental front, we developed an ambitious and responsible pathway to reducing the Group's greenhouse gas emissions, with an action plan for each division. We also carried out a risk and opportunity analysis aimed at strengthening our business model's resilience in the face of climate challenges. And of course, the Group continued not only its other environmental initiatives (eco-design, reduction in use of plastics, conservation of natural resources) but also our initiatives promoting diversity, inclusion, gender equality and access to culture and entertainment for all, which are the cornerstones of our CSR strategy.
I am particularly pleased to have seen our unwavering commitment rewarded in 2022 with the Group placed fourth in the SBF 120 for the proportion of women on executive bodies, as well as ranking sixth in the Media category of S&P Global's Sustainability Yearbook 2023, which recognises the best-performing companies in terms of environmental, social and governance issues worldwide.
Once again, I would like to express my pride in and gratitude to the Group's 27,400 employees. The excellent financial and non-financial performances we enjoyed in 2022 are entirely down to their passion, commitment and talent. They are our most valuable assets and are more central to our strategy than ever, both in France and internationally. I am also proud to be able to count on the support of our principal shareholder, the Vivendi group and the Bolloré family, as we lead our Group to new heights.
I would also like to thank you, dear shareholders, for your support.
Arnaud Lagardère
Chairman and Chief Executive Officer of Lagardère SA