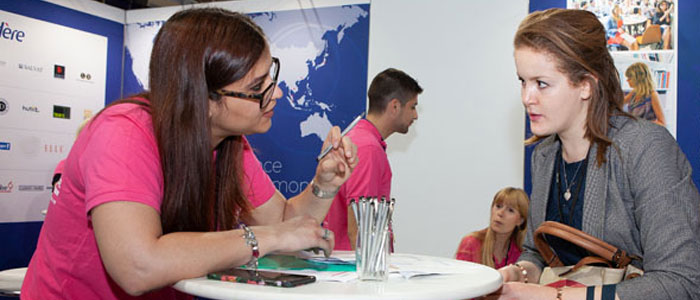 I'm interested in joining the Lagardère group. How do i apply?
Where can I find job offers?
We have centralized all our job offers in the job offers section (french only) to make it easy for candidates to consult them. Feel free to look through them and submit your application by filling in the form.
What should I do if I'm interested in several jobs?
Are you interested in several job offers posted on the site? The entities manage their recruitment processes separately, which means there are different recruiters at each one. Feel free to apply to all the jobs that interest you!
I haven't found any job offers that interest me. What should I do?
You've had a look on our site, but haven't found a job offer that meets your criteria? You can submit an unsolicited application.
I'm currently applying. How do i stand out from the other candidates?
What sort of CV should I use?
Your CV is the showcase for your educational background and career so far: try to make it as attractive and easy to read as possible! Recruiters should be able to glance at a single page and identify the skills you've acquired during your studies and different work experiences. Provide detailed information in the "Hobbies & Interests" section: "reading", "travel" and "sports" are much toovague!
Should I send a cover letter?
The cover letter backs up your CV: it's not obligatory but can be very informative. Use it to explain the reasons for your application and why you have chosen to apply to one of the Lagardère group entities. Don't hold back from making it as personal as possible!
Are there any rules I need to follow?
Your CV and cover letter need to be brief and to the point. Reread them several times to avoid spelling mistakes that would have a negative effect on your application.
I've got an interview. What do i need to know?
Congratulations! You've got an interview, which means that the recruiter has picked up on your application. The recruitment interview gives everyone involved – both you and us – a chance to talk and see if we would be able to work together.
How should I introduce myself?
Since the first minutes of the interview are crucial, we recommend that you prepare beforehand by practicing your spoken presentation (who you are, your education and your work experience) to make sure that you can express yourself clearly and fluently to the interviewers.
Which questions are asked frequently?
The interview allows us to get a better idea of your technical skills and human qualities. It gives us the chance to get to know you, your personality, your strengths and areas for improvement. Be yourself! For instance, avoid saying that you are a perfectionist.
Don't hesitate to prepare a few questions that show your interest in the job and the company.
Are there any rules I need to follow?
Find out as much as possible about the missions involved in the job and the entity you are applying to before going to the interview. The recruiter will use your knowledge in these areas to assess your motivation.
When the interview is over, what happens next?
At the end of the interview, check that you have all the information you need about what happens next in the recruitment process: selection phases, when you will be contacted, who will contact you, etc. If the recruiter hasn't given you this information, don't hesitate to ask for it.
After the interview, a message reaffirming your interest in the job is always appreciated.
However, don't contact the recruiter to ask for an answer earlier than the date indicated.
You haven't found the answer to your questions?