The Lost Symbol: Dan Brown's new novel from Editions JC Lattès

Category
Lagardère Publishing
Paris, November 26, 2009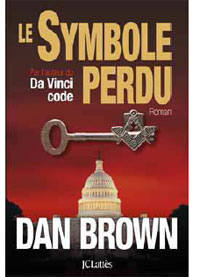 Six years after the phenomenal success of The Da Vinci Code, which sold over five million copies in France, all editions combined, Robert Langdon is back in The Lost Symbol.
There was a complete embargo on the book in the United States and Britain until 15 September, although a few clues have emerged, involving Washington, freemasonry, secret societies and all kinds of mysteries to unravel – in other words, Dan Brown is back in top form.
Translated from the English by Dominique Defert and Alexandre Boldrini.
Price: €22.90
No. of pages: 650
Publication date: 27 November 2009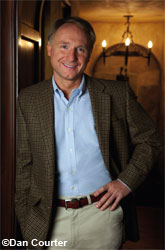 About Dan Brown
A graduate of Amherst College, Dan Brown taught there for many years before devoting himself to writing. A passionate fan of secret codes, he wrote several thrillers before the dazzlingly successful The Da Vinci Code.
Translated into dozens of languages and adapted for the cinema by Ron Howard, the novel became a favourite with millions of readers throughout the world.
With The Lost Symbol, Dan Brown has at last produced the long-awaited sequel to the adventures of his hero, Robert Langdon.
Key figures
Print run of The Lost Symbol by Editions Lattès: 650,000 copies
Sales of The Lost Symbol in the United States (end of November 2009): 4 million copies
Number of copies of The Da Vinci Code sold by Editions Lattès: 2.2 million
Number of copies of The Da Vinci Code sold worldwide: 82 million
Questions for… Isabelle Laffont, Editions JC Lattès managing director
Was publishing The Lost Symbol a challenge in any way?
The novel was published in the United States at midnight on 15 September and we were then sent a digital copy. That was when the clock started ticking. We wanted to publish the French version in time for the festive season, so we had just two months to translate the book and organize the launch. It was quite a feat for our two translators, Dominique Defert and Alexandre Boldrini: each had to translate half of the novel in only three weeks! Then we had to combine the two parts, crosscheck the translations, and conduct last-minute research on freemasonry and Washington, two central themes in Dan Brown's fifth novel. Expectations were enormous for the book and there were lots of constraints, but the Lattes team did superb work at every level.
What's your feeling now that you've read the new novel?
Like the author himself, I think that The Lost Symbol is Dan Brown's best book and really highlights his storytelling, scriptwriting and research talents. Let's not forget it took six years to write! The book is also written in short chapters that really grab and hold the reader's attention. The Lost Symbol asks questions and prompts the reader's curiosity, as well as taking a positive look at our world, with a humanized double ending that's very interesting.
Email alert
To receive institutional press releases from the Lagardère group, please complete the following fields:
Register