The Jean-Luc Lagardère Foundation launches the second "Community Commitment Bursaries"

Paris, April 16, 2015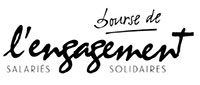 The aim of this award is to support the civic engagement of Lagardère group employees in a French-speaking country. One to three bursaries of €5,000 each are awarded by a jury on the basis of the relevance of the applications received.
The Community Commitment Bursaries are given either to projects led by an association sponsored by a Group employee, or directly to an association sponsored by an employee.
With this bursary, the Jean-Luc Lagardère Foundation supports employees' commitment to initiatives to promote solidarity in one of the fields corresponding to its purpose (established with the Fondation de France): culture, sport, support for children and young people and medical research.
In 2014, the first two bursaries were awarded to the Mémoire de Clair de Lune association, sponsored by Pierre-Antoine Coutarel (Lagardère Active), for its plan to open a library in Soclogbo, Benin, and the creation of a service for lending school books to low-income families; and the Terre des Enfants association, sponsored by Céline Baron and Luc Flamand (Lagardère Active), which works to improve food provision and schooling for children in Madagascar.
Jean-Luc Lagardère Foundation
Under the aegis of the Fondation de France
Since 1989, the Jean-Luc Lagardère Foundation has supported and encouraged the careers of talented young people in France and abroad. It has developed a number of programmes to promote diversity and help people to succeed. The Jean-Luc Lagardère Foundation is fully committed to the fields of culture, solidarity and sport.
Email alert
To receive institutional press releases from the Lagardère group, please complete the following fields:
Register