The Jean-Luc Lagardère Foundation joins a new government scheme to foster young talent in disadvantaged suburbs


Category
Corporate & other activities, CSR
Paris, July 2, 2008
At 10 am on Thursday 3 July, in the Boxing Beats boxing hall in Aubervilliers, to the north-east of Paris, Fadela Amara, Secretary of State for Urban Affairs and Arnaud Lagardère, chairman of the Jean-Luc Lagardère Foundation, signed an agreement aimed at reducing the cultural and geographical isolation of talented young people from France's disadvantaged suburbs. The initiative will initially concentrate on the fields of sport and music.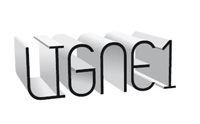 During its first year, the programme, known as "Ligne 1: passerelles vers l'excellence" ("Line 1: gateways to excellence"), will be introduced in underprivileged suburban areas in three French départements (Seine-Saint-Denis, Seine-et-Marne and Essonne). It will enable 21 young sportsmen and women and 15 musicians or music groups from these neighbourhoods to benefit from outstanding facilities in Paris. "Ligne 1" will be coordinated by world Judo champion, Lucie Décosse, for sporting activities, and opera singer Natalie Dessay for music.
"There are real gems in these neighbourhoods," explained Fadela Amara. "We will go to these housing estates, find them, and give them the resources they need to develop their talent." For Arnaud Lagardère, chairman of the Jean-Luc Lagardère Foundation, providing access to excellent facilities is a top priority: "Diversity is at the heart of our initiative, both in terms of culture and sport," he said. "With this partnership, we are going to create mobility between disadvantaged neighbourhoods and Paris, and put the spotlight on success."

Teams from Lagardère Paris Racing and TeamLagardère will provide assistance to budding sportsmen and women, while several players from the music industry, including Studio des Variétés, the Because Music label (contemporary music) and the Mezzo channel (jazz and classical music), have agreed to support up and coming musicians.
The Secretary of State for Urban Affairs will ensure the support of the government's local representatives and provide financial assistance for the scheme, as part of the "Espoir Banlieue" (Hope in the Suburbs) programme.
Depending on the success of the project, which will be assessed at the end of its first year, the scheme will be extended to other fields and départements in the Paris region.
The aim of the Jean-Luc Lagardère Foundation is to promote new writing in the fields of literature and music, to provide support to talented young people, and help the largest possible number of people enjoy access to cultural activities. Talent Grants, awarded by the Jean-Luc Lagardère Foundation to young professionals in the culture and media sectors, highlight its position as the leading sponsor of young creative talent in France. Since 1989, 152 people have been awarded grants. The Foundation also aims to promote French culture around the world and to make culture a vehicle for social cohesion.
Secretary of State for Urban Affairs press contacts:
Jean-Luc Lagardère Foundation press contacts:
Photo credit: Patrick Gripe / signatures-photographies.com
Email alert
To receive institutional press releases from the Lagardère group, please complete the following fields:
Register