The Jean-Luc Lagardère Foundation becomes a partner of the French Federation for Adapted Sports

Category
Corporate & other activities, CSR
Paris, June 30, 2008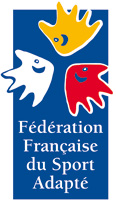 The Jean-Luc Lagardère Foundation is now an official partner of the FFSA (French Federation for Adapted Sports), which helps mentally or intellectually disabled people practice the sport of their choice.
As part of this partnership, the Foundation supported an exceptional evening event, "A chacun son défilé" (To each his own parade), held on 30 June in the reception rooms of Paris City Hall. During this event, twenty models – all members of the FFSA – will take part in a fashion show featuring a ready-to-wear collection designed specifically for disabled people. The fashion show will be followed by an exhibition of paintings on the theme of sports produced by disabled people from ESAT (Etablissements et Services d'Aide par le Travail – Work Assistance Establishments and Services).
"Together with the FFSA, our aim is to promote the creativity and talent of disabled people with the goal of changing the way society sees disability," explained Renaud Leblond, director of the Jean-Luc Lagardère Foundation.
The works exhibited were offered for sale during the event.
Press contact Jean-Luc Lagardère Foundation:
About the Jean-Luc Lagardère Foundation
The Jean-Luc Lagardère Foundation supports the careers of talented, creative young people and provides aid for social-solidarity projects. It endows France with exceptional venues for sports and culture and engages in committed social action in disadvantaged neighbourhoods.
Email alert
To receive institutional press releases from the Lagardère group, please complete the following fields:
Register