Sophie de Closets appointed Chairman and CEO of Editions Fayard from January 1, 2014.

Category
Lagardère Publishing
Paris, November 6, 2013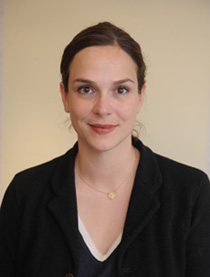 In 2009, Arnaud Nourry, Chairman and CEO of Hachette Livre, appointed Olivier Nora as Chairman and CEO of Fayard alongside his role as Chairman and CEO of Grasset. Over the subsequent five-year period, Mr Nora has successfully restructured Fayard's catalogue, revitalised its publishing schedule and recruited new staff.
Messrs Nourry and Nora agree that the time is now right for Fayard to have a full-time Chairman and CEO, and for Mr Nora to focus fully on his role at Grasset again.
Sophie de Closets is 35 years old, a history graduate of France's prestigious Ecole Normale Supérieure, and currently Editorial Director at Fayard. She joined Fayard in 2004 as a project leader, before becoming an editorial manager in 2006, then Literary Director in 2010.
She will be assisted by Jérôme Laissus, who becomes Managing Director, in charge of Finance and Administration.
Contact:
Myriam Simonneaux - +33 (0)1 43 92 34 20
Email alert
To receive institutional press releases from the Lagardère group, please complete the following fields:
Register