Payot opens its 2nd outlet Nature & Découvertes


Category
Lagardère Travel Retail
Paris, July 22, 2010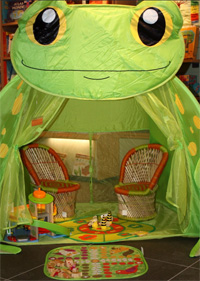 Payot has opened July, 14th its second outlet Nature & Découvertes in Genève in the biggest shopping mall of French-Speaking Switzerland: Balexert.
This outlet, with an area of 360m², is managed by a team of 10 people, including a store manager, Damien Testud and an assistant manager, Cécile Lonjon. The team is supervised by Philippe Ciamporcero, manager of the network at Payot SA. 80m² are dedicated to the toy world. The outlet is made up of a 50m² window front completely glassed-in which gives a lot of light.
The outlet offers outdoor activities and various workshops related to nature and ecology for adults. Children from 6 to 10 years old can benefit from free workshop so that they can play and do DIY 100% nature. Furthermore, a shipment service has been set up, like in the Lausanne store, allowing the customers to order articles of the catalogue just by calling the outlet.
The brand expansion in Switzerland will continue until 2013 with the opening of 4 additional outlets.
Email alert
To receive institutional press releases from the Lagardère group, please complete the following fields:
Register