Orange to become the main sponsor of the Confederation of African Football major competitions for 8 years

Category
Archives Lagardère Sports and Entertainment
Paris, July 27, 2009
At the issue of the call for tenders managed by SPORTFIVE – exclusive partner of the Confederation of African Football (CAF) for its media and marketing rights – the CAF is proudly welcoming today Orange at the heart of African football.
Orange will associate its name during the next 8 years to the major CAF competitions. Consequently, the main CAF event will be now called Orange Africa Cup of Nations: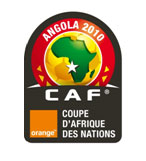 The concerned CAF competitions:
Africa Cup of Nations (CAN) – every two years
African Nations Championship (CHAN) – every two years
African Youth Championship (U20) – every two years
CAF Champions League – annually
Confederation Cup – annually
CAF Super Cup – annually
In addition, Orange becomes new media broadcaster of these competitions through mobile offers across 55 countries in Africa.
Orange is already established as a telecommunications operator in many African countries, and sponsors also the National Football Teams of Côte d'Ivoire, Cameroon, Senegal, Guinea and Botswana. Following the acquisition of TV and mobile rights of African football in France for the coming 4 years, this key agreement with CAF will enable Orange to accelerate its contents strategy expansion as well as improve its brand awareness on African continent and main European markets. Thus, Orange confirms its leading position in African football development.
While Orange is pleased about this partnership – which started with CAF Champions League and Confederation Cup and will be followed by Africa Cup of Nations in Angola on January 2010 – Issa Hayatou, President of CAF, has declared: "Thanks to its technical expertise and renown on international stage, Orange represents the ideal long term partner for the development and the image of African football".
Orange press contact:
SPORTFIVE contact:
About Orange :
Orange is the key brand of France Telecom, one of the world's leading telecommunications operators. With 123 million customers, the Orange brand now covers Internet, television and mobile services in the majority of countries where the Group operates. At the end of 2008, France Telecom had consolidated sales of 53.5 billion euros (12.7 billion euros for the first quarter of 2009) and at 31 March 2009, the Group had a customer base of almost 184 million customers in 30 countries. These include 123 million mobile customers worldwide and 13 million broadband Internet (ADSL) customers in Europe. Orange is the number three mobile operator and the number one provider of broadband Internet services in Europe and, under the brand Orange Business Services, is one of the world leaders in providing telecommunication services to multinational companies.
The Group's strategy, which is characterized by a strong focus on innovation, convergence and effective cost management, aims to establish Orange as an integrated operator and benchmark for new telecommunications services in Europe. Today the Group remains focused on its core activities as a network operator, while working to develop its position in new growth activities. To meet customer expectations, the Group strives to provide products and services that are simple and user-friendly, while maintaining a sustainable and responsible business model that can be adapted to the requirements of a fast-paced and changing eco-system.
France Telecom (NYSE:FTE) is listed on Euronext Paris (compartment A) and on the New York Stock Exchange.
For more information: www.orange.com , www.francetelecom.com , www.orange-business.com
Orange and any other Orange product or service names included in this material are trade marks of Orange Personal Communications Services Limited, Orange France or France Telecom.
About SPORTFIVE :
SPORTFIVE is the European and African leader in football marketing and TV rights. SPORTFIVE provides clubs, federations and sports events with its experience and unique know-how in sports business management: media and marketing rights, TV production, hospitality, stadium consulting and client servicing. SPORTFIVE also develops sponsoring and public relations programs for companies and assists them in the promotion and development of their partnerships.
Football, n°1 sport in the world, is the success starting point as well as the core business of SPORTFIVE. Yet, SPORTFIVE portfolio now contents major events as Olympic Games and a variety of other sports such as handball, rugby, tennis, rallying, triathlon and athletics.
For more information: www.sportfive.com
Email alert
To receive institutional press releases from the Lagardère group, please complete the following fields:
Register