Manuel Carcassonne has been appointed General Manager of Editions Stock, effective July 1st, 2013

Category
Lagardère Publishing
Paris, April 18, 2013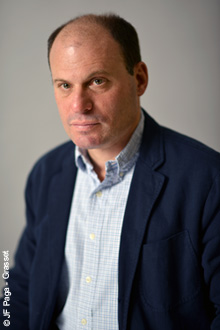 Manuel Carcassonne, 48, is currently Deputy General Manager of Editions Grasset, a publishing house he joined in 1991 as Junior editor and a member of the house's editorial board, before being promoted to Executive Editor in 1999.
He has contributed as a reviewer to such publications as Le Point, Le Figaro Littéraire and Le Magazine Littéraire and sits on the editorial board of the Revue des Deux Mondes since 2001.
Arnaud Nourry, Chairman and CEO of Hachette Livre, Grasset's and Stock's parent company, made the following comments: "Manuel has all the qualities it takes to replace Jean-Marc Roberts at the helm of Stock: out-of-the-box thinking ,intuition, a taste for calculated risk-taking, a competitive mindset, and the experience to back it up. He will put Stock on a course all his own while preserving what has made that house so successful over the past fifteen years, to wit the very special relationship that it has forged with its authors, with booksellers and with the general public. Jean-Marc's authors will find in Manuel a dedicated, focused and sympathetic partner. I wish him full success in his new position, and take pride in the fact that Hachette Livre has thus proved that it can find in-house the talent that can pick up where the very best have left off."
Olivier Nora will announce within the forthcoming weeks how he plans to reorganize Grasset as a result of Manuel's transfer.
Email alert
To receive institutional press releases from the Lagardère group, please complete the following fields:
Register