HDS Retail Deutschland makes big gains in Berlin

Category
Lagardère Travel Retail
Paris, October 26, 2010
The press & books and speciality retail operator, part of the Lagardère Services group, has secured 10 new retail units at the new Berlin Brandenburg International airport following an open tender. The company's proposal includes the Relay news & gifts brand along with several concepts tailored to Germany's capital airport.
HDS Retail Deutschland, the German subsidiary of the Lagardère Services group, is to operate ten retail units at the new Berlin Brandenburg airport following an open tender. In addition to the retailer's flagship news &books brand Relay, HDS Retail will deploy a number of speciality concepts designed to bring a flavour of Berlin to the airport.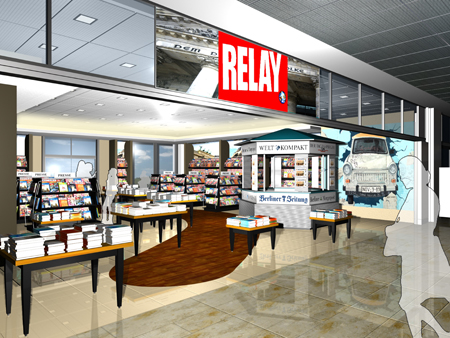 HDS Retail will operate seven Relay outlets in total: four in Departures level one, one in the non-Schengen Departures zone, one in Arrivals level E0, and one on level U1 serving connections to the railway station and city airport. The retailer will also open three speciality retail outlets in Departures level one: Ampelmann, Fassbender& Rausch and Look 54.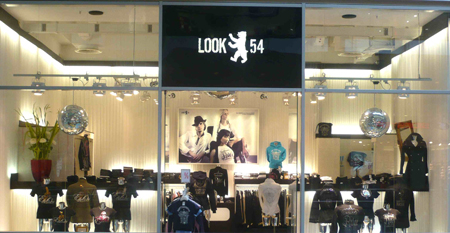 The Ampelmann store, covering 75sq m, will offer gifts and accessories inspired by the cult "Ampelmännchen", the figure found on pedestrian crossings in the former East Germany. The Ampelmännchen is a much-loved icon in eastern Germany and is the basis for a range of souvenirs and gadgets.
Look 54 is an urban fashion brand inspired by the 3mother of all discotheques3, the Studio 54 in New York, and is available in a chain of downtown outlets in Berlin and Hamburg. HDS Retail will offer the brand's range of trendy fashion items and accessories in a 45sq m store at Berlin Brandenburg.
Fassbender& Rausch is a Berlin family-owned premium chocolatier with over 90 years of history. HDS will offer the company's chocolates and pralines in an 80sq m branded store.
"This isa great success for HDS Retail Deutschland and allows us not only to strengthen our position in travel retail in press &booksbut also to expand our portfolio in speciality retail," said HDS Retail Deutschland CEO Thomas Wiesel. "We are very happy to receive this clear sign of trust from the new German capital airport.
"HDS Retail Deutschland and LagardèreServices are determined to develop further in travel retail press &books but also in speciality retail and food service. Our strategy is to become an important player in all three travel retail categories in Germany."
The new Berlin airport is scheduled to open on June 3 2012. It is expected to welcome 22-25 million passengers annually, of which 80% will be travelling within the Schengen zone.
Contact :
Alexander Twose - Communication Manager - Lagardère Services - +33 1 42 99 07 01 - TWOSE@lsnet.fr
ABOUT HDS RETAIL DEUTSCHLAND GMBH
HDS Retail currently operates 81 shops at 9 airports and 26 railway stations, and is also present in 2 shopping centres. The company is a subsidiary of Lagardère Services, the largest international travel retailer of press and and books, with almost 4,000 sales outlets worldwide. The group includes leading French duty free operator Aelia and has subsidiaries across the world.
Email alert
To receive institutional press releases from the Lagardère group, please complete the following fields:
Register