Gulli Partner of the Pasteurdon


Category
Archives Lagardère Active, CSR
Paris, October 8, 2010
The 2010 Pasteurdon will be held on 22-24 October 2010
Come and support the Pasteur Institute's core research efforts with the institute's honorary spokesperson, Sandrine Kiberlain, and the exceptional partnership of 12 DTT channels.
Pasteurdon, the Pasteur Institute's annual awareness- and fund-raising campaign, will take place this year on 22-24 October. The institute is inviting the public to become "researchers for a weekend" by participating in an entertaining, educational programme at the institute itself, which is located at the very heart of one of the world's most prestigious research facilities. Other Pasteurdon events will be held both in Paris and in other regions of France up to and beyond 24 October to collect funds for the Pasteur Institute.
This year, actress Sandrine Kiberlain has generously agreed to serve as the campaign's honorary spokesperson. She will be joined by researchers and key figures from the arts, sports and literary worlds, as well as by presenters and journalists from DTT channels, who will all lend their support to the Pasteurdon, which has been organized this year in partnership with the DTT channels.
All of the DTT channels that supported the 2009 Pasteurdon are once again rallying around the Pasteur Institute in 2010. Seven short fund-raising programmes, together with a video clip featuring scientists, artists and DTT celebrities in support of the institute, will be aired on the various channels from 22 to 24 October.
Broadcast schedule:
Friday, 22 October 2010 at 8:35 pm
The launch video clip, to be broadcast simultaneously by all partner channels at 8:35 pm, is a general presentation video clip featuring spokesperson Sandrine Kiberlain, all the celebrities involved in the campaign, researchers and all presenters from the various DTT channels.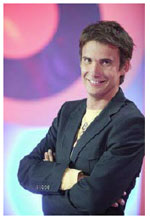 Saturday 23 and Sunday 24 October 2010
Multicast of the seven short programmes with the participation of celebrities on various topics :
Sandrine Kiberlain Emerging: diseases
Natasha St-Pier: Leukemia
Etienne Daho: Aids
Amanda Sthers: Cancer
François-Xavier Demaison: Alzheimer's disease
Isabelle Nanty: Autism
Marc Raquil: Pain relief
Multicast of channel-specific video clips; for Gulli, this will feature Joan Faggianelli, the presenter of In Ze Box, whose mission is to heighten parents' and children's awareness of the campaign.
Rebroadcast of the general launch video clip.
How to donate:
By dialling 32 27 (€0.15 from a landline)
On the website: www.pasteurdon.fr
By sending a cheque to Pasteurdon, 25 Rue du Docteur Roux, 75015 Paris
Email alert
To receive institutional press releases from the Lagardère group, please complete the following fields:
Register