Emergency Nepal earthquake: the Elle Foundation has taken action to support NGOs working in Nepal
Category
Archives Lagardère Active, CSR
Paris, April 29, 2015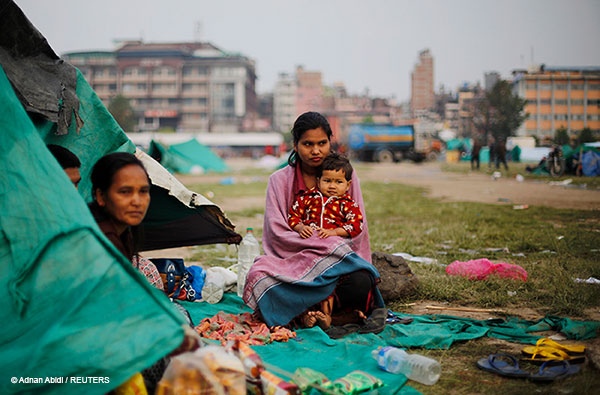 Karine Guldemann, Managing Director of the Elle Foundation, is monitoring development of the situation from hour to hour: "This is an immense catastrophe for this tiny country, one of the poorest in the world. There is a huge amount of work to be done and it will be a long road for the country to recover from a disaster like this. In Kathmandu, houses have been destroyed, hospitals are overwhelmed and water is beginning to run out. In rural areas, which are now inaccessible, people have nothing left to eat and are surviving while waiting for help. This is therefore an emergency."
One-third of the population of 27 million have been affected by this major earthquake, the most serious since 1934.
NGOs are currently working to rescue and help the victims of this catastrophe.
In a brief press release, Planète Enfants – a partner of the Elle Foundation – reports that its entire team on the ground is alive and well. The association will now identify the needs and provide help for the children and families it has been working with for a number of years. It will then need to get back to work and continue with its current projects at nursery schools and child protection centres.
Planète Enfants needs you.
To help them and make a donation: http://www.planete-enfants.org

Emergency NGOs already present on the ground are also calling on the public for their generosity.
To support their efforts:
Email alert
To receive institutional press releases from the Lagardère group, please complete the following fields:
Register