ELLE CREATION : Making trends come alive

Category
Archives Lagardère Active
Paris, June 7, 2001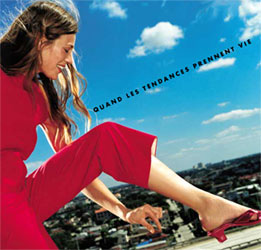 ELLE CREATION: AN ELLE TRADEMARK
ELLE CREATION: A UNIQUE, INTERNATIONAL TRADEMARK
ELLE CREATION: A STATE OF MIND
THE ELLE CREATION LABEL UNVEILED ONLINE
---

ELLE CREATION : A UNIQUE, INTERNATIONAL TRADEMARK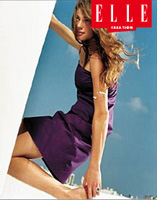 ELLE CREATION
: a lifestyle trademark
In 2000, we combined all of our products under a single umbrella trademark, renamed ELLE CREATION. This fresh start was designed to help us conquer new markets and strengthen our presence in Europe.
ELLE CREATION is the women's and children's ready-to-wear and accessories label created by the Hachette Filipacchi Presse group, the publisher of ELLE magazine and a world leader in the women's press industry. The label, which is sold in 14,000 retail outlets worldwide, is distributed in ELLE boutiques, major stores and multi-brand independent shops.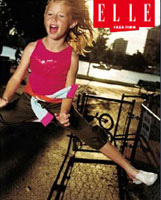 ELLE CREATION offers the ELLE woman a line of apparel featuring eight product categories:
women's clothing (sportswear, daywear, lingerie),
women's shoes,
children's clothing and shoes,
handbags,
jewellery,
optical frames and sunglasses.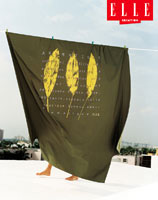 In 2001, new categories will be added to the line, such as household linen.
An in-house style department designs all ELLE CREATION collections.
ELLE CREATION has been active for twenty years in Japan, eight years in Asia, four years in Europe and one year in the United States. It generates sales of $ 430 million (€ 476 million). Its principal offices are located in Paris, Tokyo, Hong Kong, New York and other cities. .
---

ELLE CREATION : a unique, international Trademark

ANNOUNCING A NEW ADDITION: ELLE CREATION
The ELLE family has a new trademark, christened CREATION. Proud of its origins, our new baby expresses itself freely and with great vitality. ELLE CREATION embodies a certain idea of women and the way they live.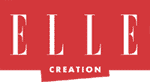 A logo for a clear-cut identity
The red and white colours of the ELLE CREATION logo symbolize a generous and unique blend of passion and purity.
In keeping with the ELLE trademark, the logo is a rallying point for women who want to incorporate elegance into their everyday lives.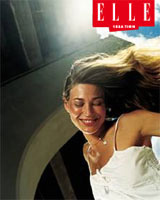 "Making trends come alive"
When the fashions of ELLE magazine come alive, they fit the world of ELLE CREATION like a glove.
With the best perspective on fashion, ELLE was bound to come up with easy-to-wear apparel featuring clear-cut, modern lines that women would regard as essential.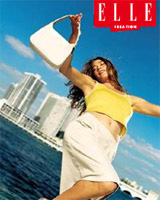 Images that reflect a strong personality
Young, free, high-energy urban women exemplify a fast-changing, exuberant world.
These women feel good about themselves and their lives and are comfortable with what they wear..
---
ELLE CREATION: a state of mind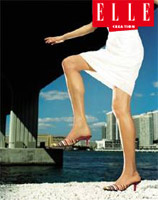 A way of thinking…
ELLE CREATION
is designed for the ELLE woman- not just for those who read the magazine, of course, but for positive, modern, well-informed women everywhere who prefer a natural style.
Age doesn't matter: whether they're 18 or 45, ELLE women have their own style – one that is almost a philosophy of life!
– reconciling personal growth and obligations, striking the right balance between asserting one's own identity and respecting others and combining fashion with comfort…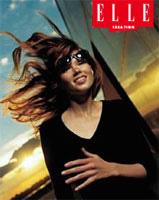 The ELLE woman is in tune with her era and participates fully in society. Active and independent, she feels free to choose whatever she likes.
Her ideas about fashion reflect the same philosophy. Though she likes to keep up with current fashions, it is more important for her to stay true to herself.
She does this by wearing practical, attractive pieces that can be mixed and matched.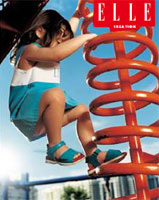 The high standards of the label
Regardless of style, all ELLE CREATION ready-to-wear garments and accessories are distinctive in their use of quality materials, fashionable detailing and the latest colours.
Our modern clothing line relies on timeless fundamentals and products women fall in love with at first sight..
---
The ELLE CREATION label unveiled online
ELLE CREATION has launched its Internet showcase at www.ellecreation.com.
Available as of 1 March 2001, the Website presents all the latest trends and the label's collections. By bringing fashion to life at www.ellecreation.com, cybernauts are given a window on the whole world of ELLE.
With a few mouse clicks, they can discover new lines and the hottest trends for 2001, the ELLE CREATION collections that go with them and a list of the label's retail outlets (large stores, multi-brand independent boutiques), which can be searched by town or by product.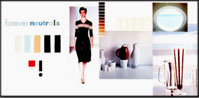 ELLE CREATION
's site offers key functions for anyone interested in fashion. Registering as a member of the club entitles cybernauts to many benefits and a subscription to the newsletter. It also keeps them up to date on the latest fashions and the label's news.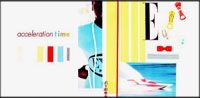 Freebies sporting the trademark's colours (virtual cards, wallpaper) and a game contest offering ELLE CREATION products to winners round out the Website's features.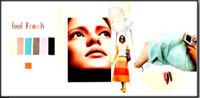 In keeping with the trademark's style and media campaign, www.ellecreation.com offers visitors changing, moving graphics that are fresh and fun. The site, which was designed and produced by the Web agency Internence.com, is loaded with flash animation effects.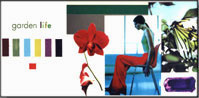 For more information about ELLE CREATION's Web showcase, contact Frédérique Lancien at +33 (0)1 41 34 95 12 – mailto:flancien@hfp.fr
Email alert
To receive institutional press releases from the Lagardère group, please complete the following fields:
Register