DTT audience results

Category
Archives Lagardère Active
Paris, April 27, 2006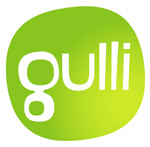 Gulli is the second ranked DTT channel in terms of audience share in the 4-and-over demographic
According to the first quarter 2006 audience survey for Digital Terrestrial Television (1), Gulli, the free DTT children's and youth channel, obtained excellent results.
Gulli was ranked second among DTT channels just behind TMC, with 4.1% audience share in the 4-and-over demographic for households equipped with a DTT adaptor.
Moreover, an average of 31.3% of the 4-and-over age group in households equipped with a DTT adaptor watch the channel every day.
More specifically, Gulli is watched each week by more than a million children between the ages of 4 and 14, out of a total of 2,429,000 children with access to Gulli (nearly one out two).
The results achieved in the four-and-over demographic are all the more impressive given that Gulli is primarily intended for 6- to 15-year-olds. Thanks to its rich and varied line-up with wide audience appeal, it has taken Gulli a mere five months to build up its audience, which not only includes children and teenagers, but the whole family as well, targeted by specifically dedicated programming. To supplement these audience results, Gulli conducted a qualitative survey (2) with children and parents, which generated very positive results for the channel in terms of consumer recognition, listening habits and consumer perception.
Four months after its launch, Gulli enjoys a high level of consumer recognition among children who receive it: four children out of five state that they are familiar or very familiar with the channel. · Gulli's viewers also tend to watch on a regular basis: 50% of children state that they watch four or five of the channel's programmes daily.
Gulli is a family-oriented channel: nearly two-thirds of children watch the channel with their brothers and sisters and 39% say they watch programmes with their parents.
The channel's consumer perception is very positive with both children and their parents: 94% of children surveyed say they like Gulli "quite a lot" or "very much". Over 60% of them describe Gulli as "a channel where they not only discover lots of new things but also have a good time". As for their parents, they state that they let their children watch the channel in complete confidence.
Gulli, the first free children's and youth channel, produced by Lagardère Active in partnership with the France Televisions group, joined the Digital Terrestrial Television line-up on 18 November 2005 on channel 18. Approximately 8.5 million families already receive the channel, which is available via the full range of TV transmission systems: DTT, satellite (CanalSat and TPS), cable (Noos, Numericâble, Est Video Communication) and ADSL (Free and 9 Telecom), while waiting for the gradual extension of DTT coverage to all of France.
(1) DTT audience results – first quarter 2006 – source: Médiamat from 2 January to 2 April 2006.
(2) Survey conducted by the Qualiquanti Institute, from 25 to 27 March of this year with 634 families receiving Gulli via DTT, cable, satellite or ADSL, including 214 children aged 6 to 15.
GulliWebsite
http://www.gullitv.fr
---
| | |
| --- | --- |
| | Over 5 million viewers for Europe 2 TV |
In its less than six months of existence, Europe 2 TV – The Music Channel – already has 5,324,184 viewers* in the four-and-over age group via DTT, cable and satellite. Europe 2 TV was launched on 17 October 2005 at 17:17 on channel 17 of the Digital Terrestrial Television network.
* Weekly coverage (1-second threshold), for individuals aged four-and-over with access to Europe 2 TV.
Source: Médiamat – Médiamétrie, average from 2 January to 2 April 2006 between 03:00 and 02:59.
Europe 2 TV Website
http://www.europe2tv.fr
Email alert
To receive institutional press releases from the Lagardère group, please complete the following fields:
Register