Appointments of Ph. Guelton and N. Leuret

Category
Archives Lagardère Active
Levallois, February 12, 2003
Gérald de Roquemaurel, President and CEO of Hachette Filipacchi Médias, today announced that Philippe Guelton, currently CEO – North Asia (South Korea and Japan) and President of HFM's Japanese subsidiary, Hachette Fujingaho, will join Hachette Filipacchi Media US at the end of April. As Executive Vice-President and Chief Operating Officer of HFM US, Mr. Guelton will report directly to Jack Kliger, HFM US's President and CEO.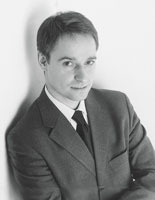 As of April 1st, Norbert Leuret, currently President of Kenzo in Japan, a position he has held since 1997, will replace Mr. Guelton as both President of Hachette Fujingaho and CEO – North Asia.
Mr. Guelton joined HFM US in 1990 and until his departure in 1997 occupied various management and finance positions. In 1997, he was named President of Hachette Filipacchi Japan, renamed Hachette Fujingaho following the acquisition, at the end of 1999, of the Japanese magazine publisher Fujingaho.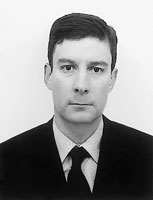 Norbert Leuret has lived in Japan since 1990. Upon joining the HFM group, he will report directly to Jean-Paul Denfert-Rochereau, Deputy CEO and CEO – International of HFM.

---
With a turnover of more than 520 million Euros, HFM US is one of the leading publishers of consumer magazines in the US, where it publishes 18 titles, including Woman's Day, Elle, Elle Decor, Elle Girl, Car and Driver, Road & Track, Flying and Boating.
The HFM group's combined turnover in Japan and South Korea is 150 million Euros.
Hachette Fujingaho is one of the leading Japanese publishers of upscale consumer magazines, publishing leading women's (Elle, 25 Ans, Vingtaine, La vie de 30 Ans, Fujingaho, Kimono, Elle Decoration, Modern Living, and Elle à table) as well as men's titles (Men's Club, Dorso, and Premiere). Hachette Fujingaho is the leading foreign-owned magazine publisher in Japan.
In South Korea, HFM publishes Elle, Elle Girl, 25 Ans, and Premiere.
Email alert
To receive institutional press releases from the Lagardère group, please complete the following fields:
Register