Appointment at HFM

Category
Archives Lagardère Active
Paris, July 25, 2006
Hachette Filipacchi Médias announces today that, effective immediately, Olivier Royant has been named editorial director of Paris Match. Mr Royant has been serving as acting editorial director since the departure of Alain Genestar.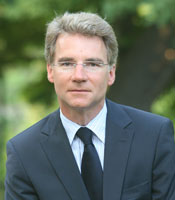 Born in 1962, a graduate of the Institut d'Études Politiques in Paris and holder of an MBA from Columbia University in New York, Olivier Royant began his journalism career in 1982 at Radio Gilda, a private local radio station based in Paris, before joining Paris Match in 1985. After becoming a senior reporter in 1986, he was named permanent US correspondent in 1987, covering all aspects of American society. Since 1998, he has been deputy editorial director at Paris Match.
Founded in 1949, Paris Match provides its readers with a weekly overview of international news as well as investigations, exclusive reports and lively coverage of events in France, with stories and photos – found only in Paris Match – from the country's top journalists.
With paid circulation in France of 634,369 copies in 2005 (up 1.52% over 2004) and a steady readership of 4.2 million (AEPM 2005), Paris Match is France's top newsweekly.
Email alert
To receive institutional press releases from the Lagardère group, please complete the following fields:
Register