Acquisition of WH Smith (Singapore)

Category
Lagardère Travel Retail
Paris, May 26, 2004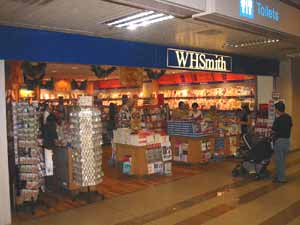 Times NewsLink, a Joint Venture between Times The Bookshop and Hachette Distribution Services, advised that it has entered into a conditional agreement to acquire the WH Smith retail business in Singapore.
The Times NewsLink joint venture was established and commenced operations in 2000 after successfully tendering for the largest bookstore concession at Changi Airport.
The venture is managed jointly by Times The Bookshop (Asia based retailer of books and magazines, owned by the Times Publishing Group) and NewsLink (Australian based travel retail specialty operator, owned 40% by Hachette Distribution Services).
The purchase of the WH Smith operations in Singapore, when completed, will give Times NewsLink an additional six stores in Changi Airport including two children's educational stores branded 'Kaboom' and two high street locations, thereby increasing the number of stores operated by the joint venture to twelve.
Times NewsLink will become the sole operator of bookstore and newsstand at Singapore Changi airport (24,7 Mio Pax, n° 30th worldwide) with a turnover of more than 30 Million Singaporean Dollars (15 Million Euros).
This acquisition is part of a broader plan to increase the Hachette Distribution Services travel retail presence in the Asia-Pacific region. Spokesperson for Times NewsLink, Mr. Scott Raisin, said : "We believe this acquisition represents an exceptional opportunity to expand our business in Singapore and leverage significant operational synergies".
Email alert
To receive institutional press releases from the Lagardère group, please complete the following fields:
Register