With Relay and reporters without Borders, act for freedom of the press

Category
CSR, Lagardère Travel Retail
Paris, May 3, 2006
With Relay and reporters without Borders, act for freedom of the press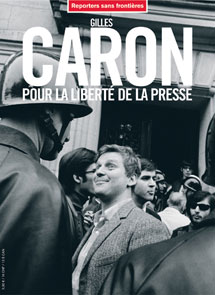 For several years, the RELAY network has been supporting the cause of Reporters Without Borders : Freedom of Press, i.e. the right to inform and to be informed.
On the occasion of the 16th International Day for Freedom of Press, the organisation Reporters Without Borders will publish, on May 3rd, a photograph album illustrated by Gilles CARON.
The price of this album (8.90 euros), will be entirely given to the organisation, to help it carry out its actions in favour of freedom of the press : assistance to journalists and their families, to media in difficult situations, etc.
Price : 8.90 euros
Will be sold from may 3rd, 2006, in the Relay network, for the benefit of Reporters Without Borders.
Promotions :
Window (Star City) display from May 15th to May 17th.
Plasma animation on the 3rd, 4th, 8th, 9th and 10th of May and from May 29th to June 4th.
Media Plan :
A dedicated page on the Relay.fr web site
Email alert
To receive institutional press releases from the Lagardère group, please complete the following fields:
Register