Véronique Cardi appointed Chief Executive Officer of Editions JC Lattès

Category
Lagardère Publishing
Vanves, January 14, 2019
Laurent Laffont
, General Manager of Editions JC Lattès, having decided to pursue other interests, Arnaud Nourry, Chairman and CEO of Hachette Livre has decided to boost the development of JC Lattès, a subsidiary of Hachette Livre, by appointing Véronique Cardi as its CEO, effective Monday, January 28. Her mission at the head of JC Lattès will be to make it one of the top imprints of the French publishing industry.
Véronique Cardi will temporarily remain General Manager of Livre de Poche and run both companies throughout the transition.
Arnaud Nourry said:
« The decision to appoint Véronique Cardi at the head of JC Lattès was not a difficult one to make, for Véronique demonstrated the extent of her talent in hardcover publishing before applying it to Livre de Poche, which she propelled to number one of the mass paperback market. I realize her workload will keep her very busy for a few months, but I trust her energy and attention to detail, and I am confident neither the authors of Livre de Poche, nor those of JC Lattès, will find any reason to feel neglected during the transition. »
« I would like to give credit to Laurent Laffont, who has done a remarkable job at JC Lattès. His editorial flair and international experience have been key to making the imprint well known for its French and American best sellers. »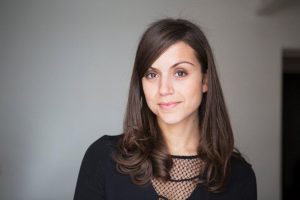 Véronique Cardi, 38, began her career at Editions Philippe Rey. She moved to Le Seuil, where she worked as a foreign literature editor until 2007., before joining éditions Belfond. In 2011, Véronique launched Editions Les Escales as an imprint of First/Gründ. Beginning in 2013, she added Feux Croisés/Plon to her responsibilities. In April 2014, she joined Hachette Livre as General Manager of Livre de Poche.
Press contact:
Myriam Simonneaux - 33 1 43 92 34 20
Email alert
To receive institutional press releases from the Lagardère group, please complete the following fields:
Register