The new concept VOYAGE CAFÉ has been created by HDS Polska team

Category
Lagardère Travel Retail
Paris, March 04, 2004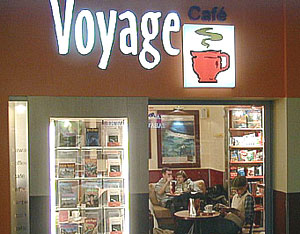 Coffee is served ! The new concept VOYAGE CAFÉ has been created by HDS Polska team !
Travelers at Warsaw central station can now go to a pleasant place to have lunch, or just have a little coffee. The first HDS Polska cafeteria started to serve its clients on February 27, 2004. In this very welcoming shop, customers can sit around little tables or on comfortable sofas.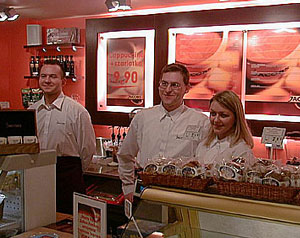 The scenery is based on the world of travels. As far as food is concerned, VOYAGE CAFÉ started a partnership with Kraft. Jacobs coffee, a Kraft brand, is the only coffee available in store. Customers can also buy sandwiches, pastry and confectionery. One can also buy books and souvenirs and coffee beans.
HDS Polska is willing to develop this concept.
Email alert
To receive institutional press releases from the Lagardère group, please complete the following fields:
Register