Sweeping the literary awards
Category
Lagardère Publishing
Paris, November 8, 2010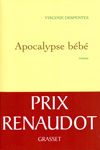 Virginie Despentes received the Renaudot Prize for Apocalypse Bébé (Grasset).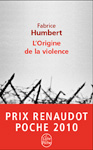 Fabrice Humbert was awarded the Renaudot Paperback Prize for L'Origine de la Violence (Le Livre de Poche).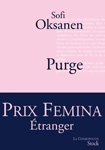 Eric Faye was the recipient of the Novel Grand Prize awarded by the French Academy for Nagasaki, and Sofi Oksanen received the Femina Foreign Literature Prize for Purge.
These last two books are published by Stock.
Email alert
To receive institutional press releases from the Lagardère group, please complete the following fields:
Register