SPORTFIVE widens its collaboration with CAF

Category
Archives Lagardère Sports and Entertainment
Issy-les-Moulineaux, October 18, 2007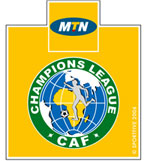 The day before the Africa Cup of Nations (ACN) 2008 final draw, SPORTFIVE and the Ghanaian state, represented by the Education, Science and Sports Minister, and in the presence of the President of the "MTN Africa Cup of Nations, GHANA 2008" Steering Committee, concluded an agreement on the audiovisual production of the competition which will be held from January 20 to February 10, 2008 in Ghana.
SPORTFIVE, which will manage the coverage of 32 matches over four sites, already planed a huge human and technical production set-up rivalling any of the greatest international sports competitions. In Accra where the national team will play, 18 cameras will cover the opening match and the final.
Eric Ginet, SPORTFIVE France production Director said: "We will offer to CAF our control of the whole production chain, from capturing the image right up to turnkey programmes going on air: live, magazines, highlights, news access, etc. We are happy and proud that the Ghanaian State and the Steering Committee decided to entrust us with the responsibility of the audiovisual production of this competition. By producing for the first time this competition, we will use our expertise and know-how with passion to continue developing African football international success".
Let us recall that this agreement follows the signature of the contract concluded on October the 3rd granting SPORTFIVE the exclusive marketing and media rights, as an agent of CAF from 2009 to 2016. This agreement includes the following competitions:
Africa Cup of the Nations 2010, 2012, 2014, 2016
CAF Champions' League from 2009 to 2016
Confederation Cup from 2008 to 2016
African Youth Championship 2009, 2011, 2013 and 2015
By these new agreements, SPORTFIVE, subsidiary of Lagardère Sports, falls under a logic of long-term partnership with CAF with which it collaborates since 1994 and confirms its will to support African football development.
Contact :
Charlotte Massy - Communication Senior Director
Tél. : +33 (0)1 41 23 55 42 - Fax : + 33 (0)1 41 23 55 82 - E-mail : charlotte.massy@sportfive.com
Email alert
To receive institutional press releases from the Lagardère group, please complete the following fields:
Register