Sam Zniber appointed Program Director of the Music Radio Division

Category
Archives Lagardère Active
Paris, June 5, 2008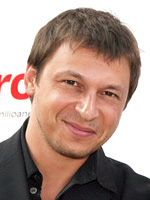 Jean-Christophe LESTRA, Lagardère Active Music Radio Division's Managing Director and LARI's (Lagardère Active Radio International) CEO announces the nomination of Sam ZNIBER as Program Director of the Music Radio Division.

Sam ZNIBER will be responsible for defining and implementing the program strategies for Virgin Radio and RFM radio networks; for their web site extensions and also for the web site Musiline, the first-ever Internet-based music program streaming service that is free, editorialized and customized.
He still retains his position as LARI's Vice President for Programming
After 11 years spent at NRJ as Production Director and host, Sam Zniber was appointed Program director of FUN TV in 1997. He then masterminded the revival of Fun Radio as Program Director where he introduced the Groove & Dance format.
Sam Zniber then embarked on an international career. He became program director at GALAXY 102 Manchester and GALAXY 105-106 Newcastle for Chrysalis in the UK from 2001 to 2003.
In 2003, he joined CLEAR CHANNEL as Program Director for MIX FM in Australia where he introduced the Soft Pop format. In 2005, he was appointed Deputy Managing Director of FUN RADIO and RTL2 (RTL Group) as well as Program General Manager. Again, he was entrusted with the task of turning around FUN RADIO. In 2007, he became Vice President of Programming for LARI, a company that manages Lagardère Active's radio business and runs 22 radio stations in 7 countries.

Email alert
To receive institutional press releases from the Lagardère group, please complete the following fields:
Register