Relay opens in Hong Kong's Mass Transit Rail

Category
Lagardère Travel Retail
Paris, November 30, 2007
HDS Retail Asia Pacific is pleased to announce the opening of the first Relay store in Hong Kong's Mass Transit Rail (MTR).
Located within the Hong Kong Station the 40sqm store will cater to the 100,000 plus travellers using the station each day. The Interchange station for the Airport Express, Hong Kong and Tung Chung lines, Hong Kong Station is located in the city's financial and business hub.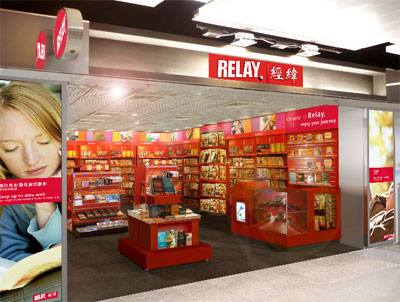 The store features a fantastic range of English and Chinese books, English magazines, stationery and gifts making it the perfect pit stop for the busy traveller.
The opening of Relay in Hong Kong Station adds to the existing network of 13 stores operated by HDS Retail Asia Pacific in the Hong Kong International Airport, and the network of over 100 stores across the region including China, Taiwan, Singapore and Australia.
HDS Retail Asia Pacific General Manager – Hong Kong, Frieda Lam, said 'HDS is grateful to the MTR Corporation for the opportunity to open within the network and we look forward to serving the millions of commuters using the rail system each year'.
Email alert
To receive institutional press releases from the Lagardère group, please complete the following fields:
Register