MEZZO live HD spreads its wings in Finland

Category
Archives Lagardère Active
Paris, December 11, 2012
Mezzo's programming, including Mezzo and Mezzo Live HD, continues to expand throughout Europe!
In Finland, Mezzo Live HD will be included in the HD package from Elisa (IPTV) as of 12 December.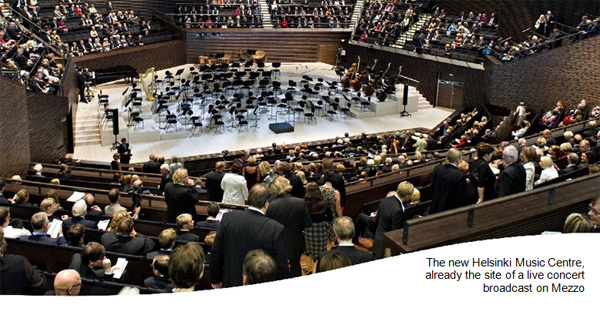 Mezzo itself is already available on Elisa and DNA-Welho.
Mezzo and Mezzo Live HD, two TV channels with completely fresh programming each month, are devoted to classical music, jazz and dance and can be seen in 18 million households spanning 44 countries. They are offered by all TV operators in France.
Email alert
To receive institutional press releases from the Lagardère group, please complete the following fields:
Register