Launch of the new Elle Foundation website

Category
Archives Lagardère Active
Paris, June 19, 2014
A website that helps everyone make a difference
www.ellefondation.org


More than a website, this is a platform dedicated to the education of girls and women's training.
As the foundation of a media company, the Elle Foundation is committed to giving a voice to those who would otherwise have none. It reminds people, as often as it takes, that women's education is a priority and that the major challenges facing our society cannot be met without them.
The Elle Foundation will regularly use this digital platform to call on everyone able to help in promoting and encouraging, to the best of their ability, the emancipation of women both here and abroad.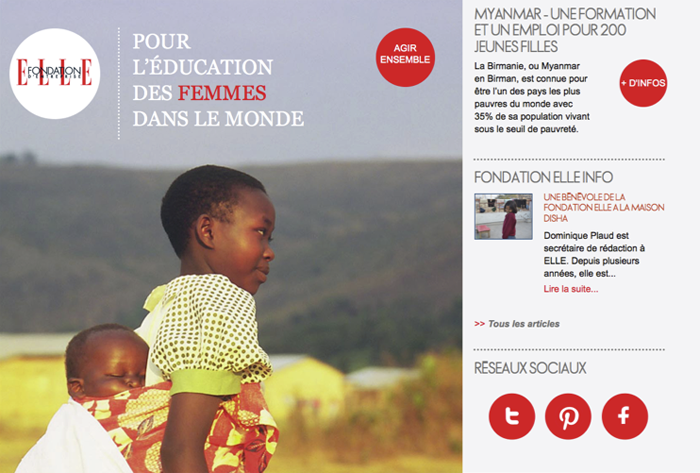 There are various ways to get involved:
BECOME A MEMBER of our Facebook, Twitter and Pinterest communities.
SUBSCRIBE TO OUR NEWSLETTER and keep up-to-speed with our latest news.
DONATE to increase the impact of the Elle Foundation's activities, both in France and internationally.
VOLUNTEER to help out on one of our projects!
Email alert
To receive institutional press releases from the Lagardère group, please complete the following fields:
Register