Lagardère Travel Retail expands West African footprint with new master concession agreement at Cotonou International Airport 

Category
Lagardère Travel Retail
Paris, 18 October, 2023
Lagardère Travel Retail announced today its agreement with Société des Aéroports du Benin (SAB), a state-owned company, to operate Duty Free, Travel Essentials and Foodservice operations at Cotonou International Airport, Benin, under a master concession agreement. Local operations will be managed through a joint-venture company – Lagardère Travel Retail Keyla – co-owned by Lagardère Travel Retail and local partner Keyla Distribution, a Beninese company acting in Distribution & Retail in West Africa.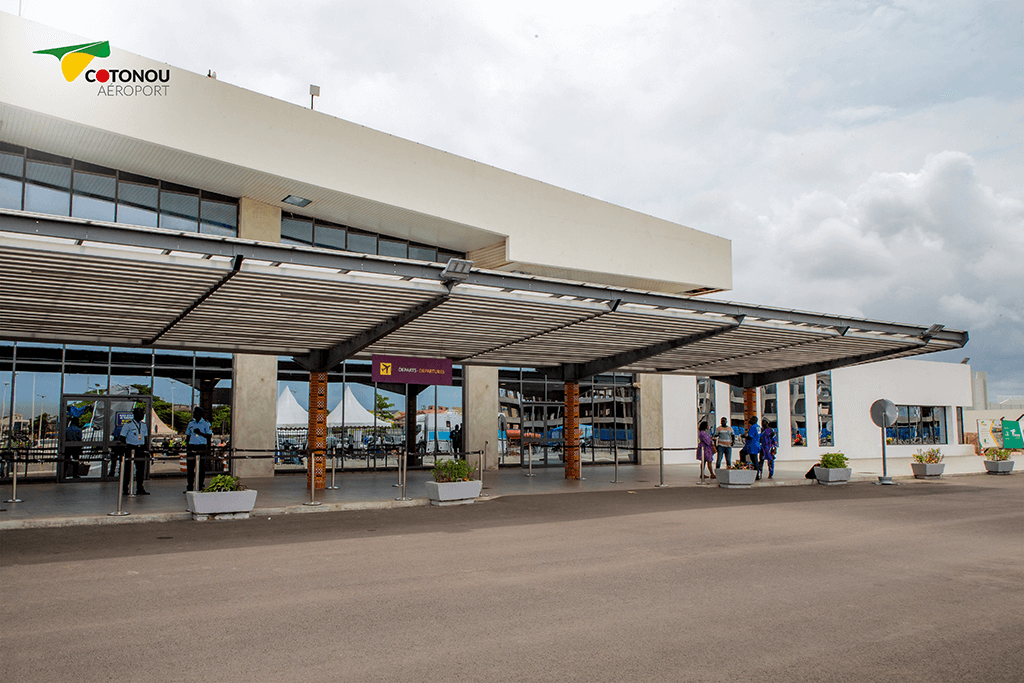 SAB and Lagardère Travel Retail Keyla have agreed to enter into a long-term concession contract with the new operations slated to open in 2024. The commercial offer will comprise of arrival and departure Duty Free stores, a convenience store and a dining area. This exclusive, long-term master concession contract underscores Lagardère Travel Retail's longest-standing expertise of delivering operational and commercial value through a unique Three Business Lines model. Suitable especially for mid-sized international airports, the master concession model provides several benefits: a holistic understanding of customer needs to enhance the passengers experience, increased commercial revenues for both landlords and brands, and enhanced agility, flexibility, and synergies in operations.
In line with its development strategy, the government of Benin has embarked on an extensive renovation and expansion program for Cotonou International Airport. This initiative aims to reach excellence through high international airport standards and to align the airport infrastructure with the growth of air traffic. It is worth noting that the airport expects to welcome over 520,000 passengers in 2023, a figure equivalent to the traffic of 2019. This growth is driven by the government's strong commitment to making tourism the cornerstone of Benin's development. It also positions the airport as a hub in West Africa, which many airlines are considering with the ambition of opening new routes.
Key to Lagardère Travel Retail's success in securing the contract with SAB has been its commitment to supporting the airport in elevating the passenger experience, applying the same high standards of excellence as anywhere else in the world. Harnessing its global expertise and vast network of international brands, Lagardère Travel Retail will be creating unique shopping experiences and significantly investing into staff training to offer the best customer service.
In addition to offering the best of internationally recognized brands in Cotonou, Lagardère Travel Retail teams will strive to create authentic, local product offerings, to bring the best of the local culture to travelers while effectively supporting local producers and economies. Building on the in-depth local market understanding of its locally-empowered teams, Lagardère Travel Retail will develop an offer showcasing the very unique Beninese culture, combining voodoo traditions, legends of the Abomeh amazons, folklores and tales. As part of its commercial offering, Lagardère Travel Retail has also developed a unique food concept, the IROKO Bar, which calls upon the famous Beninese sacred iroko tree. The bar has been designed to be a central focus for any passenger passing through the airport.
This local and cultural approach strongly echoes the ambition of the Beninese government to leverage the tourism sector to boost economic growth. A very stable country, Benin already attracts increasing cohorts of regional and international tourists and aims to reach two million visitors annually. The tourism sector today is the third-largest source of jobs in the country.
In order to support the airport in delivering its ambitious commercial growth plan and to best convey Benin's rich heritage and culture, Lagardère Travel Retail is creating a dedicated local structure, in the form of a joint-venture company – named Lagardère Travel Retail Keyla – with local Retail & Distribution expert Keyla Distribution. This partnership will enable strong flexibility and proximity in the management of local operations.
Commenting on this announcement, Frédéric Chevalier, COO EMEA & Chief Transformation Officer, Lagardère Travel Retail, said: "We're delighted to have secured this exclusive masterconcession at Cotonou airport alongside our very strong local partner. We look forward to helping raise the shopping and dining experience through our unrivalled holistic approach to passenger needs. By working closely together with Keyla, we want to support SAB in raising its standards of excellence and appeal to international travelers. We have significant growth ambitions for our operations on the African continent and these new operations in Benin will continue to consolidate our position as a leading international travel retailer in the region."
Armand Kpindjo, Commercial Manager SAB, added: "Confidence and partnership are the two key words of our deal with Lagardère Travel Retail Keyla. With a refurbished and certified Airport, Cotonou aims to offer the best experience to passengers as well as increase nonregulated revenues. The international reputation of Lagardère Travel Retail associated to the African know-how of Keyla is the most relevant way to develop a true partnership based on a custom-made offer fitting passenger expectations."
Since 2017, Lagardère Travel Retail has pursued an active expansion strategy in West Africa where the Group now operates in five countries: Senegal, Gabon, Mauritania, Gambia and Benin.
About Lagardère Travel Retail
One of the two divisions of Lagardère group, Lagardère Travel Retail is a leading global Travel Retailer, with the longest standing expertise of holistically serving the needs of travelers and partners across Travel Essentials, Duty Free & Fashion and Foodservice. Lagardère Travel Retail operates over 5,000 stores in airports, railway stations and other concessions in 42 countries, and has generated €5.2 bn in sales (100%) in 2022.
Through locally-empowered teams and value-creating partnerships, Lagardère Travel Retail develops comprehensive and authentic travel experiences. Lagardère Travel Retail is championing sustainability in Travel Retail through a dedicated CSR strategy, aligned to the United Nations' Sustainable Development Goals.
www.lagardere-tr.com  – @LagardereTR
Contact press
Emeline Bizot - International Communications Manager
Email alert
To receive institutional press releases from the Lagardère group, please complete the following fields:
Register