Lagardère Travel Retail builds on its strategic partnership with Costa Coffee to become the brand's master franchise partner in Poland

Category
Lagardère Travel Retail
Paris, 16 February 2023
Lagardère Travel Retail and British coffee shop chain Costa Coffee, a Coca-Cola owned company, announce that their long-term partnership has further developed with the transfer of control of the brand's 142 stores in Poland and Latvia to Lagardère Travel Retail, as master franchisee. This confirms Lagardère Travel Retail's strategic ambition to become a global leader in Foodservice and to cover travelers' needs holistically.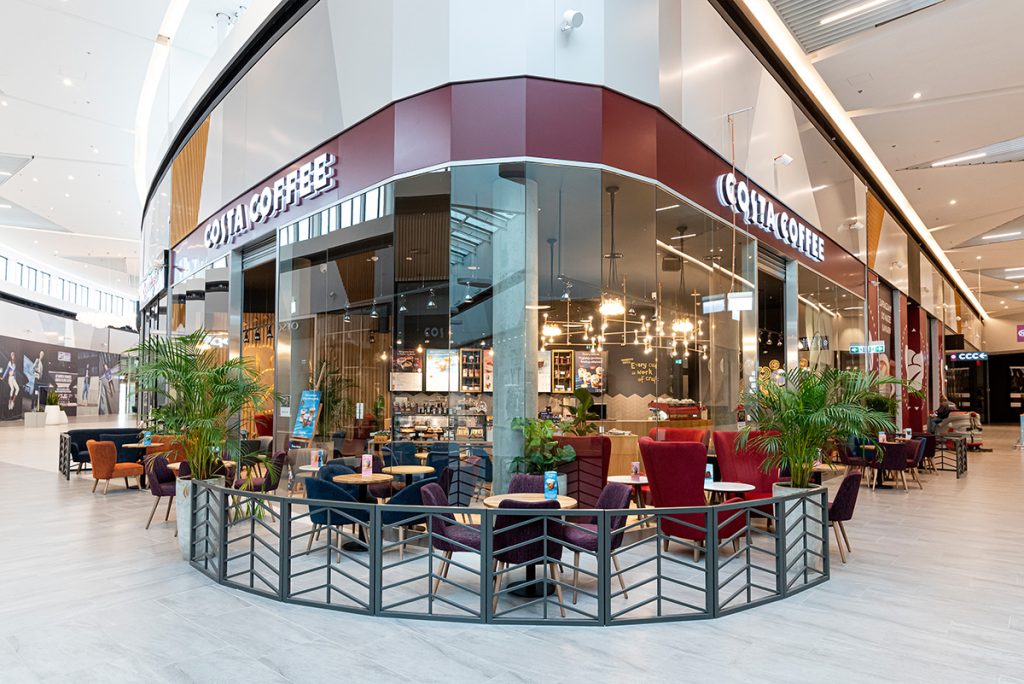 The transfer of control of Costa Coffee's network of stores in Poland and Latvia to Lagardère Travel Retail is an important milestone in their strategic partnership and a key development as part of the companies' respective growth roadmaps in Europe. It is also testament to Costa Coffee's confidence in Lagardère Travel Retail's operational excellence and ability to further strengthen Costa Coffee as the most important branded coffee brand in Poland. Although it will be the first time Lagardère Travel Retail directly operates Costa Coffee stores in Poland, both partners have a long-standing relationship. Their collaboration started in the Czech Republic in 2008 where Lagardère Travel Retail operates 60 Costa Coffee stores and 60 Costa Express machines, across multiple channels.
This long-term partnership illustrates both parties' ambition to grow the brand in Poland rapidly, tapping into the expertise of a local partner who shares the brand's vision for growth, their values and has a proven track record at operating retails stores, opening new stores and creating jobs. This agreement complements Lagardère Travel Retail existing position in the coffee shops segment in Poland (currently operated under the proprietary brand So! Coffee) and extends its network to a new market, Latvia.
Commenting on the announcement, Gordon Mowat, Managing Director of Costa Coffee EMENA, said: "To help support our ambitious growth plans in Poland, we were looking for a partner who shares our vision and values, as well as a commitment to putting team members and consumers at the heart of every decision. Lagardère Travel Retail are that partner, with fantastic experience in running and operating highly successful retail stores. Throughout the transition period, we will work closely together to ensure seamless communication across teams and coffee shops. Both parties are deeply invested in ensuring that this change is as easy as possible for team members, partners, suppliers and our consumers".
By adding Costa Coffee's network of stores, Lagardère Travel Retail doubles the size of its Foodservice operations in Poland and marks the beginning of its operations in Latvia. This also confirms the group's strategic ambition to further expand its Foodservice leadership position in Europe, which materialized, at the end of 2022, by the acquisition of Marché International, a leading global catering company.
Also commenting on the announcement, Mélanie Guilldou, EVP Foodservice & CSR, Lagardère Travel Retail, said: "This acquisition is a great materialization of the very strong partnership we maintain with Costa Coffee and their parent company, Coca-Cola. Our strengths are complementary and we are both sharing the ambition to be leaders in the coffee segment, which experiences strong growth in Travel Retail. We are very much looking forward to building on our very successful partnership in Europe to seek new growth opportunities further ahead, in North America and in Asia. Lagardère Travel Retail is strategically committed to developing its Foodservice expertise and network and the two strategic acquisitions we have closed over the past few months – Costa Coffee and Marché International – are testament to this".
In 2019 (pre-COVID), Lagardère Travel Retail's Foodservice business line achieved over a billion euro in sales, doubling its turnover over the course of just three years, and is widely recognized by the industry, winning several awards every year.
ABOUT LAGARDERE TRAVEL RETAIL
One of the two divisions of Lagardère group, Lagardère Travel Retail is a leading global Travel Retailer, with the longest standing expertise of holistically serving the needs of travelers and partners across Travel Essentials, Duty Free & Fashion and Foodservice. Lagardère Travel Retail operates over 5,000 stores in airports, railway stations and other concessions in 42 countries, and has generated €5.2 bn in sales (100%) in 2022.
Through locally-empowered teams and value-creating partnerships, Lagardère Travel Retail develops comprehensive and authentic travel experiences. Lagardère Travel Retail is championing sustainability in Travel Retail through a dedicated CSR strategy, aligned to the United Nations' Sustainable Development Goals.
www.lagardere-tr.com ● @LagardereTR
Contact
Emeline Bizot - Communications Manager
Email alert
To receive institutional press releases from the Lagardère group, please complete the following fields:
Register