IHF and Lagardère Sports sign long term agreement
Category
Archives Lagardère Sports and Entertainment
London, September 26, 2018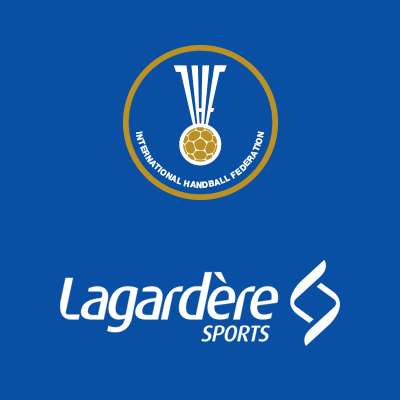 Lagardère Sports is proud to confirm the agreement as media distribution partner for the International Handball Federation (IHF) to cover men's and women's World Championships from 2019 to 2025.
The agreement spans eight global competitions beginning with the 26th IHF Men's World Championship in Germany and Denmark next January.
Lagardère Sports and IHF signed a contract that secures the leading sports marketing agency as the global media distribution partner for all IHF senior events from 2019 to 2025. Lagardère Sports now hold the exclusive media distribution rights as well as broadcast signal production for the IHF senior events up to 2025.
With the IHF, Lagardère Sports will manage all content creation and distribution that includes highlights and feature programming designed to increase fan engagement and reach as well as exploring new distribution formats such as social media.
"We are delighted to extend our long-term relationship with the IHF. We will leverage our global expertise in sports marketing and media distribution to deliver the IHF flagship events to fans in all over the world", says David White, President Media of Lagardère Sports and Entertainment.
The partnership with the IHF adds to Lagardère Sports' extensive portfolio, which includes football, golf, tennis, Formula 1, basketball, Olympics and major events.
"Considering the agency's extensive experience in sport and major events, we are confident that Lagardère Sports will be able to assist in the IHF goals of increasing the attractiveness of our game and continuing to grow handball's presence across the globe," said IHF President Dr Hassan Moustafa.
Lagardère Sports undertakes extensive activities including marketing rights management, event production, venue consulting and operations, content production and media rights management and brand consulting.
Email alert
To receive institutional press releases from the Lagardère group, please complete the following fields:
Register