Hachette Livre to acquire the spanish publisher Bruno

Category
Lagardère Publishing
Paris, 4 May 2001

An agreement in principle has been signed between Salvat and the De La Salle religious community, providing for the takeover by Salvat of the Bruño publishing house in Madrid.
Bruño, which had a turnover of FF 113 million in 2000, employs 180 people and publishes for the school (47%), educational (20%) and youth (33%) markets.
By making this acquisition, Hachette Livre, a subsidiary of Lagardère Media, confirms its ambition to grow internationally in its key sector: education.
In choosing Hachette to redevelop its traditional activity, Bruño aims to become one of the largest companies in its line of business.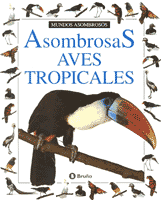 Email alert
To receive institutional press releases from the Lagardère group, please complete the following fields:
Register