ELLE Foundation – Ethiopia: "School saved me from having to get married"
Paris, May 5, 2018
In the Afar region in northeast Ethiopia, 40% of girls are married before their 18th birthday. Their future is mapped out in advance.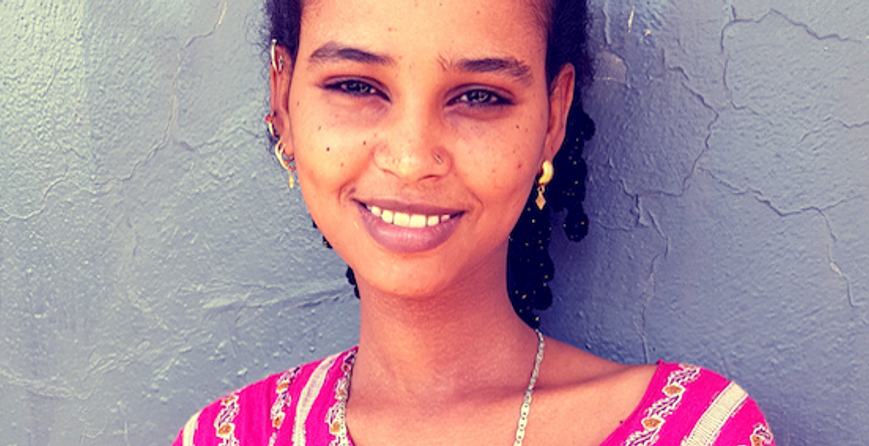 They become mothers before they've finished childhood and are burdened with countless household tasks.
In Gawani, between Addis Ababa and Djibouti, the association Femmes Solidaires built a boarding school where teenage girls from neighbouring villages can continue their education past primary school. Last October, 30 girls between the ages of 10 and 17 attended the school.
Dara, who has just turned 17, is one of the fortunate students at this school. She tells us her story.
"This year is a really important one for me because I'll be taking the baccalaureate exam!
When I think about everything I've been through these past few months, I can't believe I'm here now, in Gawani, attending school.
My family lives in the village of Mataka, about 10 km from Gawani. My mother takes care of the herd and will soon be starting a market garden business. She lives with my sister and brother. My father is dead.
Last summer, my mother's uncle wanted me to marry his son. It's a tradition in the Afar culture to marry a cousin. It's called absuma. A marriage is sometimes arranged at birth. But I didn't want that!
My mother was torn between marrying me to this cousin – to place me under the protection of a man who would, in theory, take care of me – and her desire to see me continue my education.
I begged her to let me continue my studies, and thanks to the association Femmes Solidaires, which accepted me for the boarding school, I was saved from having to get married.
I want to become an engineer one day. I want to build solid houses! But first, I have to improve my maths skills. I spend the weekend studying.
I stopped going home on weekends after "the event". One of my girlfriends was kidnapped on the street. My friends and I are really scared of telefa – when a man kidnaps you, rapes you and then forces you to marry him. And so we stay at the boarding school over the weekend, even though we miss our families.
I'm very grateful to Femmes Solidaires and the Elle Foundation! I'm going to learn French soon so I can thank you without an interpreter!"
The Elle Foundation has been a partner to Femmes Solidaires since 2016. In 2018 it will again help girls continue their education, safely and with peace of mind, at the Gawani boarding school.
Email alert
To receive institutional press releases from the Lagardère group, please complete the following fields:
Register