Confederation of African Football and SPORTFIVE engaged until 2016

Category
Archives Lagardère Sports and Entertainment
Issy-les-Moulineaux, October 3, 2007
SPORTFIVE and the African Confederation of Football (CAF) signed this Wednesday at the headquarters of Lagardère Sports an agreement granting SPORTFIVE the exclusive marketing and media rights of the CAF events from 2009 to 2016. This agreement includes the following competitions: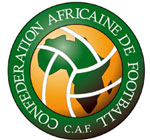 Africa Cup of the Nations 2010, 2012, 2014, 2016
CAF Champions' League from 2009 to 2016
Confederation Cup from 2008 to 2016
African Youth Championship 2009, 2011, 2013 and 2015
The President of the CAF, Issa Hayatou, expressed in the name of the CAF and of the whole of the African football community his satisfaction for this agreement concluded with SPORTFIVE, a long term partner of CAF: "the contract which includes marketing and media rights of the CAF competitions is concluded until 2016 and coincide with the medium-term strategy of the CAF and the development of African football".
Olivier Guiguet, President of Lagardère Sports, is pleased with the signature of this agreement and declares: "through this contract, we express to CAF our faith in the future of African football. We will do our utmost to give CAF competitions the place they deserve on the international football stage whereas the African continent is about to host the World Cup for the first time in 2010".
SPORTFIVE, which marketed since 1994 the Africa Cup of Nations media rights, as well as the marketing rights since 2004, contributes to the development of African football since many years. Thanks to this collaboration, the Africa Cup of Nations recorded for its last edition in 2006 in Egypt a cumulated audience of more than 4.2 billions TV viewers, thus placing the competition to the 3rd row of the world football events.
Contact :
Charlotte Massy - Communication Senior Director
Tél. : +33 (0)1 41 23 55 42 - Fax : + 33 (0)1 41 23 55 82 - E-mail : charlotte.massy@sportfive.com
Email alert
To receive institutional press releases from the Lagardère group, please complete the following fields:
Register