Asterix and the missing scroll
Category
Lagardère Publishing
Paris, October 22, 2015
Editions Albert René releases the 36th Asterix album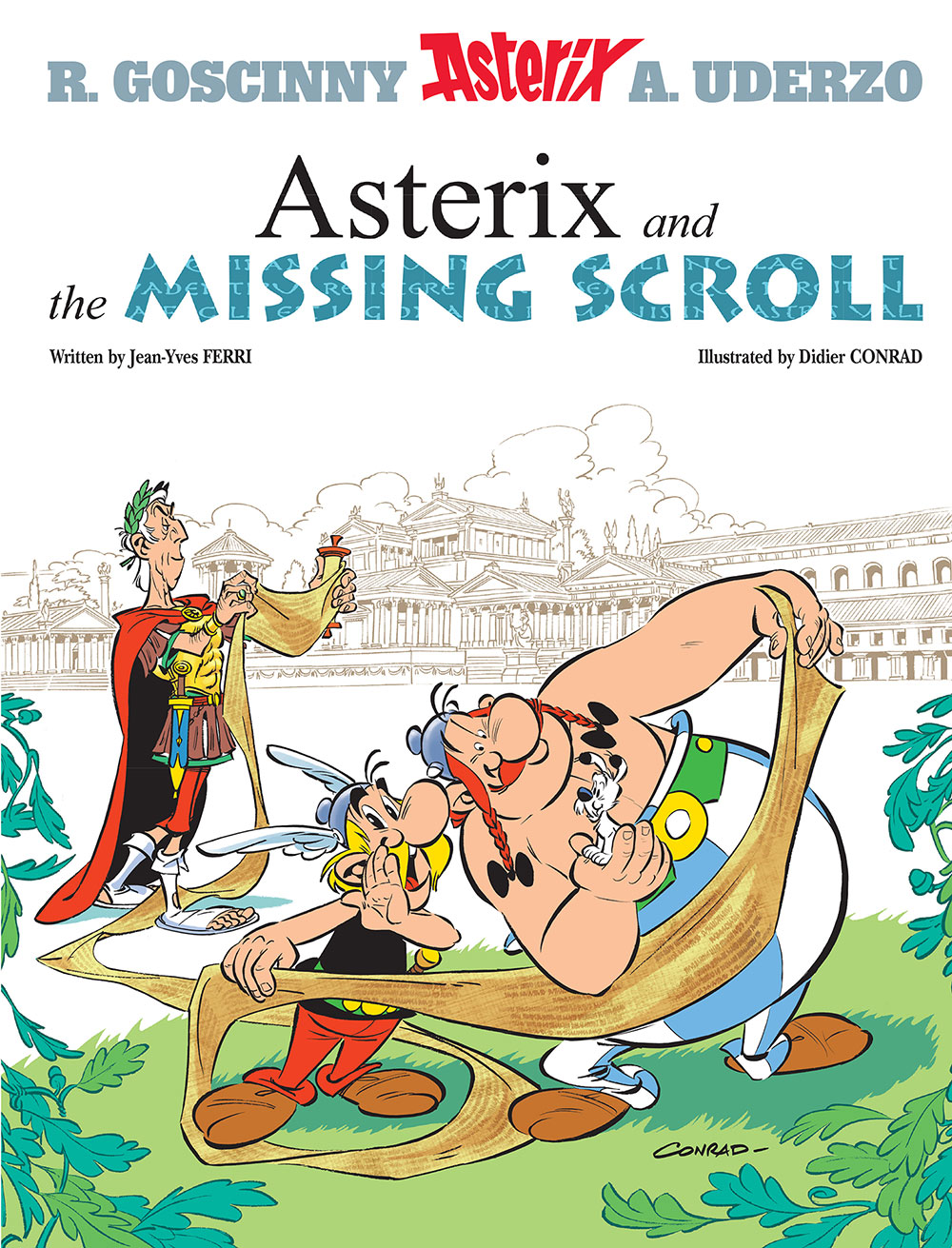 Two years after the success of Asterix and the Picts – which sold 2.4 million copies in the French-language version and over 5 million copies worldwide! -, the unforgettable characters created by René Goscinny and Albert Uderzo were back with a vengeance on Thursday, 22 October, in a new adventure titled Asterix and the missing scroll written by Jean-Yves Ferri and drawn by Didier Conrad. This new adventure based on the history of Rome and the Gauls revisited, features all the ingredients of the magic potion for which Asterix is famed worldwide: gags galore and tons of puns!
This 36th album – which took one year, 11 months and 28 days to produce – has been translated into 20 languages with a total of 4 million copies printed (including the French-language version of 2 million copies, titled Le Papyrus de César), making it the largest print run for a book published in 2015! New additions to the cast of characters include Bonus Promulus, a communications consultant, and Doublepolemix, a journalist, among others.
A deluxe edition and an ArtBook edition are also available in limited printings.
Editions Albert René
48 pages
€9.95
Email alert
To receive institutional press releases from the Lagardère group, please complete the following fields:
Register