Appointment of Michel Safars

Category
Corporate & other activities, Finance
Paris, April 2, 2015
Michel Safars, 51, has been appointed Director of Lagardère Lab, a new entity of Lagardère SCA dedicated to innovation.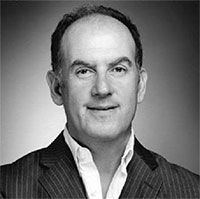 He reports to Dominique D'Hinnin, Co-Managing Partner and Chief Financial Officer of Lagardère, and works in close relationship with Thierry Funck-Brentano, Co-Managing Partner and Chief Human Resources Officer.
He was previously founding Partner of IT-Translation, an investment fund dedicated to the spin-off of public research in IT, and non-executive President of Thasos group, a big data start-up based in New York.
Michel Safars began his career by founding the company Mipsys in 1989 until its sale in 1997. He was then founder and CEO of KeeBoo, a San Francisco based start-up developing digital catalogs and COO of INRIA-transfer, an INRIA subsidiary.
Michel Safars is affiliate Professor of strategy at HEC Paris and Chair of the entrepreneurship specialization of the HEC MBA. Michel Safars graduated from the University of Paris XI.
Lagardère is a world-class diversified media group (Book and e-Publishing; Travel Retail and Distribution; Press, Audiovisual, Digital and Advertising Sales Brokerage; Sports and Entertainment).
Lagardère shares are listed on Euronext Paris.
www.lagardere.com
Email alert
To receive institutional press releases from the Lagardère group, please complete the following fields:
Register