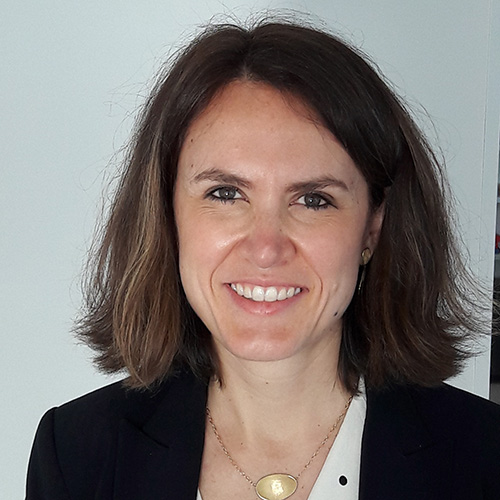 Deborah Van Dessel
Head of Transformation and CTO, Lagardère Travel Retail France

Go Green: in-house CSR challenge to lead the way in sustainability in Travel Retail
In order to involve our employees directly in our CSR strategy, Lagardère Travel Retail launched the "Go Green" in-house challenge in May 2022. This gave employees the opportunity to share their CSR aspirations during "speed dating" sessions, at the end of which they were put into like-minded groups. The initial selection process was in July 2022, during a pitch day when three projects were selected on the basis of the following criteria:
impact for our customers, employees and licensors;
whether it can be implemented by mid-2023;
relevance in relation to PEPS priorities;
innovation.
During the final selection process, three teams presented their projects and action plans to a panel of executives and experts from the Group.
After deliberation, the Huggy project was declared the winner. It aims to reuse outlets' unused equipment (furniture, consumer electronics, etc.) and create a collaborative community centred around recycling. The way it works is simple: on the basis of a catalogue of eligible equipment, each outlet will be able to declare any unused items. Once approved, the announcement can be viewed by all other stores, which will be able to reserve the equipment in question. The equipment will then be prepared by the sender's manager and delivered directly to the recipient's outlet.
The launch of the platform will be accompanied by guides to best practices and equipment maintenance to raise awareness among managers about waste and reusing equipment. The initiative will become concrete in 2023.
"The Huggy project aims to reuse outlets' unused equipment and create a collaborative community centred around recycling."

Deborah Van Dessel