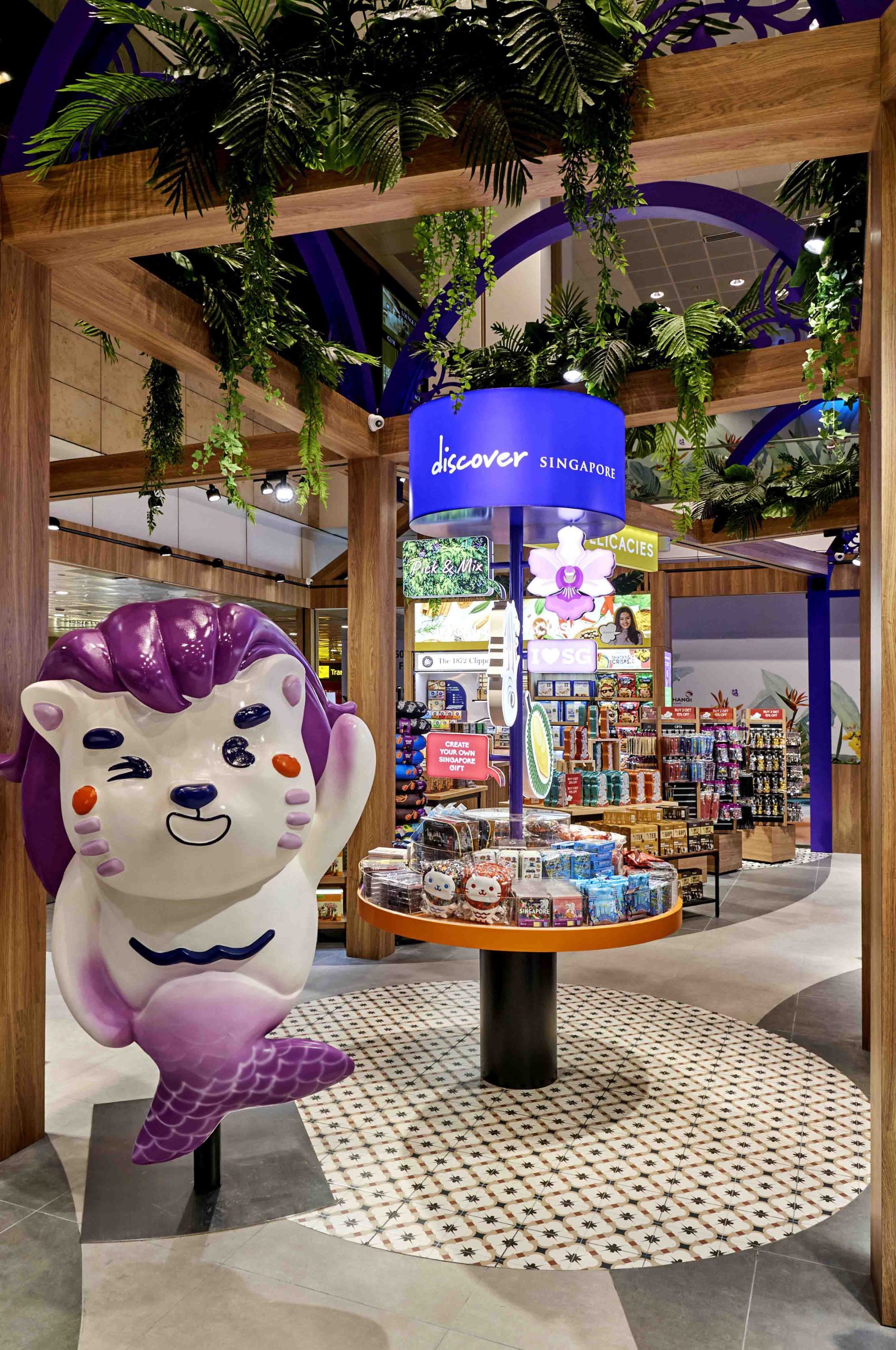 Ann Pang
Chief Executive Officer, Lagardère Travel Retail Singapore and Malaysia
Deputy Chief Executive Officer, Lagardère Travel Retail North Asia

Discover Singapore: an eco-designed store
In order to reduce its carbon emissions and limit the environmental impact of its operations, Lagardère Travel Retail Singapore collaborated with consulting firm Concourse in 2022 to eco-design the new Discover Singapore store at Changi Airport Terminal 2.
A series of circular and sustainable initiatives were introduced based on lifecycle analysis, including reusing existing furniture, using sustainable paints and materials, as well as installing A+ LED lighting (20% more efficient than conventional lighting using reflectors). Modular and reusable display solutions were also used during construction works instead of standard displays, which generally consist of plasterboard and aluminium frames that end up being incinerated.
All of these measures have enabled us to reduce our carbon dioxide emissions by 34%, representing a saving of 21.83 tonnes compared with a traditional retail outlet.
Our store also offers an authentic experience reflecting the local culture in terms of the general atmosphere, with a design inspired by Peranakan style and a range of local products in the Pick & Mix area inspired by the hawker culture. Our customers' engagement is also enhanced thanks to MerMer, the interpretation of the Merlion by Discover Singapore, which recommends a selection of local products and offers interactive digital content to welcome travellers.
Our Discover Singapore retail outlet has been recognised as one of the finalists selected by the 2022 Singapore Tourism Awards for its ability to offer travellers an immersive and authentic shopping experience.
"All of these measures have enabled us to reduce our carbon dioxide emissions by 34% compared with a traditional retail outlet."

Ann Pang