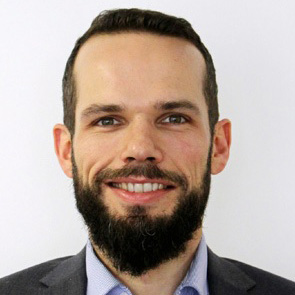 Jean-Sébastien Guillou
Deputy Director of Non-Financial Information and Environmental Responsibility, Lagardère group
The Lagardère group's aims for reducing its greenhouse gas emissions
Following a carbon footprint assessment of its operations around the world in 2021 and climate risk analysis in 2022, the Lagardère group has finalised an ambitious strategy for reducing its greenhouse gas emissions across all of its operations.
Drawing on scientific data in order to set a pathway aligned with the Paris Agreement and help to achieve net zero emissions by 2050, we intend to reduce our direct and indirect emissions by around 30% between now and 2030. This pathway corresponds to a reduction of around 4.2% a year in scope 1 and 2 emissions, and around 2.5% a year in scope 3 emissions.
To achieve this, action plans have been defined for all of our operations. In addition to making reductions on a cross-functional basis – such as buildings' energy consumption and employee travel – each of the Group's divisions has identified specific ways of cutting emissions.
At Lagardère Publishing, overproduction, buying of paper, printing/binding and logistics are among the main areas in which emissions can be reduced, while Lagardère Travel Retail will focus its efforts on purchasing, taking direct action on its product range or in concert with its main suppliers. Furthermore, aware of the power of its editorial and advertising content, Lagardère News has made a commitment to help to increase understanding about climate change through opinion by extending the climate agreement initially signed with the French government and the Regulatory Authority for Audiovisual and Digital Communication (Arcom) for its Radio division to its Press activities.
"The Lagardère group intends to reduce its direct and indirect greenhouse gas emissions by around 30% between now and 2030."

Jean-Sébastien Guillou