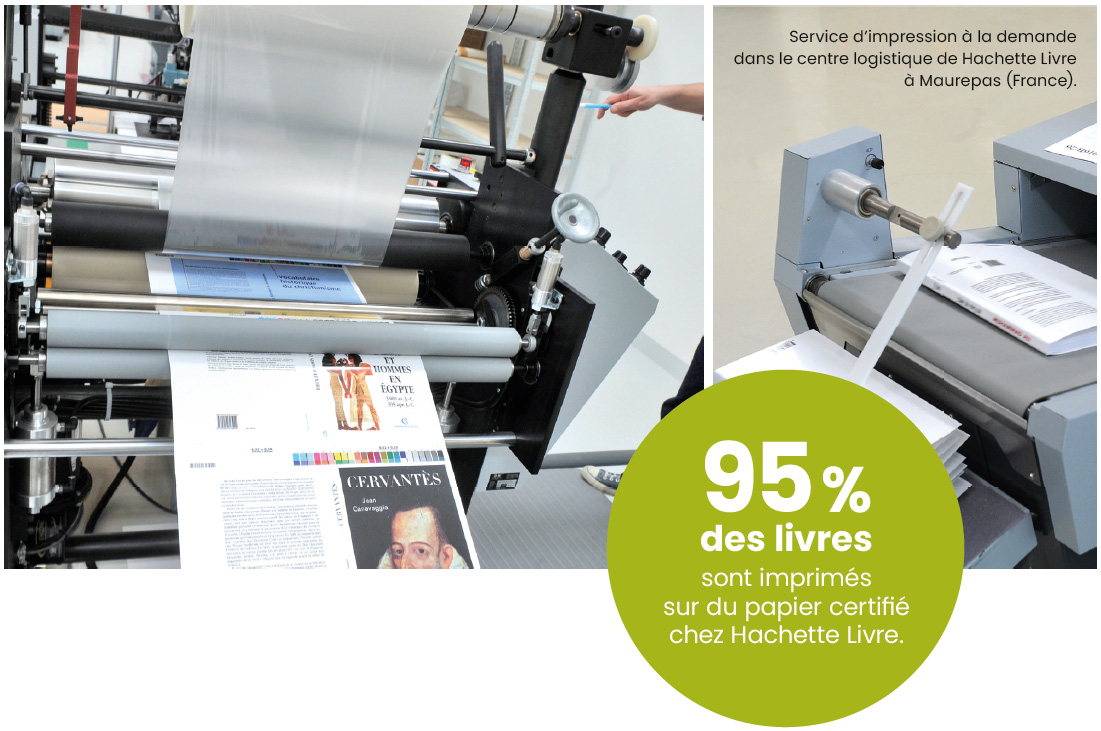 RONALD BLUNDEN
Senior Vice-President,
Corporate Communications and Sustainable
Development, Hachette Livre

 

 

 

 
 
 
 
 
 

Hachette Livre : 10 years of sustainable development initiatives

To address the issue of climate change, we decided in 2008 to take steps to control our greenhouse gas emissions.

We are in the process of our fourth Scope 3 Bilan Carbone© audit. Following reductions of 16% and then 10%, we expect marginal improvements this year, as the main ways of reducing emissions have already been identified and addressed. In particular, we have reduced the format and paper weight of certain books and optimised print runs, and relocated our head office to an HQE (high environmental quality) certified building.

The shift to printing on demand for back catalogue titles has been a decisive step in saving energy and raw materials, as well as the Ritméo solution, which automates just in time reprinting of slow-selling titles.

Furthermore, for increased education and transparency, we have created a system allowing us to give each book its own carbon footprint. This figure is currently shown at the top of the title page of most of the works we publish. It refers to a website that explains the sustainable development priorities applied to the publishing of books (www.hachette-durable.com).

Currently, 95% of our books are printed on certified paper. For greater reliability, we have introduced a system using random sampling to analyse paper by electronic microscope in order to detect the presence of any prohibited fibres. Use of recycled paper is restricted by the scarcity of a resource that is compatible with our requirements in terms of quality in price.