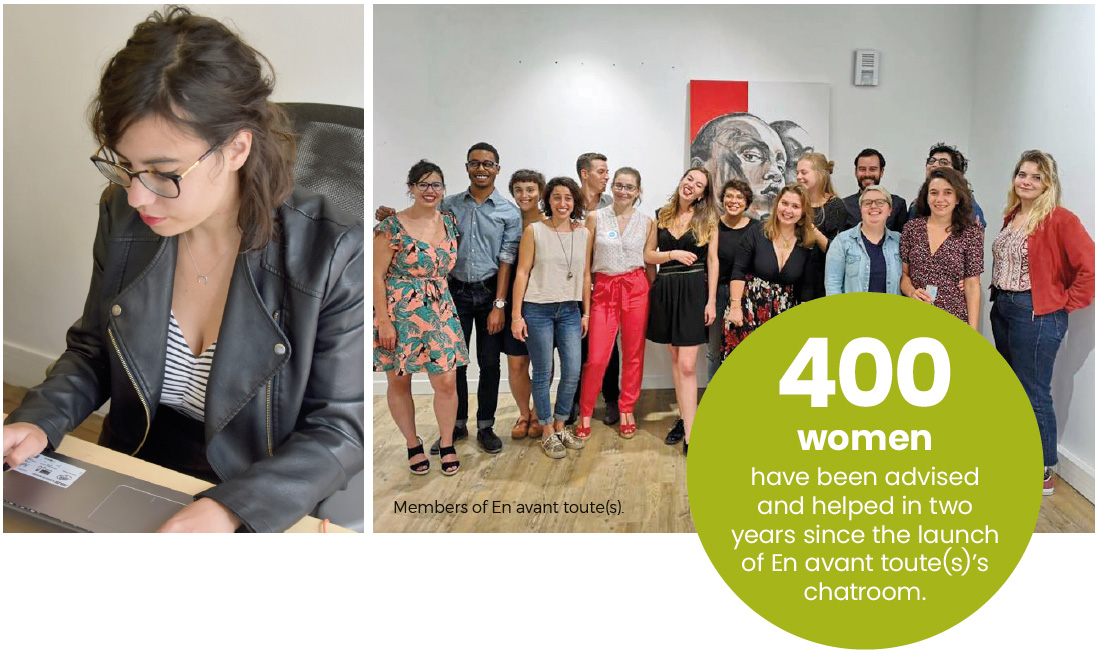 SIMON RUBEN
Journalist and reporter at Europe 1

 

 

 

 
 
 
 
 
 

 En avant toute(s) : when Lagardère encourages community involvement by its employees

A journalist and reporter for the Sports department at Europe 1 since 2012, I'm also a volunteer for En avant toute(s), a charity that helps young women who are victims of violence by providing an anonymous and free online chatroom, a unique service in France. It also works in schools and workplaces to raise awareness about gender equality.

I joined the charity two years ago. I wanted to do something and was looking for an organisation that was modern, young and dynamic. That's when I found En avant toute(s) through social media. It's an unusual charity that takes an innovative approach using digital technology, driven by young people and for young people. It pushes its volunteers to fi nd creative and inventive ways of combating sexism. For me, it embodies modernity in a way that is happy, bold and optimistic.

Thanks to the Commitment Grants awarded by the Jean-Luc Lagardère Foundation, the life of the charity will change radically. With this year's award, it will extend the opening hours of its online chatroom, allowing it to listen to, guide and protect more young women. Let's be clear, En avant toute(s) is in the public interest: it saves lives. The unwavering support of the Jean-Luc Lagardère Foundation, which goes well beyond the grant awarded, is valuable help that boosts motivation. Over the next few weeks, the charity will open up a new salaried position with the sole aim of helping more and more young women.