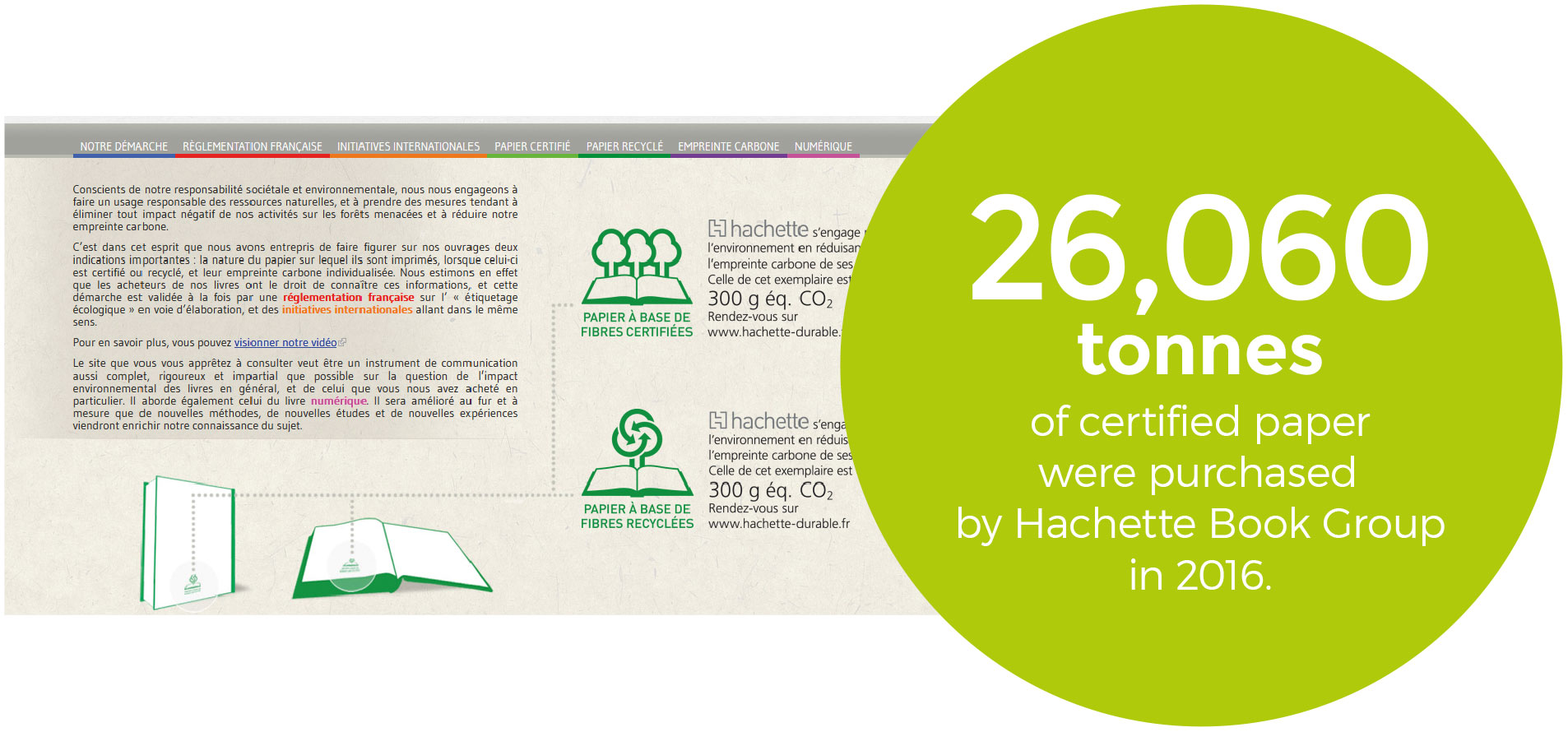 Hachette-durable.fr website dedicated to the environmental challenges of paper
 
 
 
 

 

RONALD BLUNDEN
Senior Vice-President, Corporate Communications and Sustainable Development, Lagardère Publishing



 

 

HACHETTE BOOK GROUP AT THE FOREFRONT IN FIBRE VERIFICATION

In late 2016, Hachette Book Group (HBG) launched its first programme of verifying fibres used in producing its paper in order to make its environmental policy even more effective.

Every quarter, samples of the paper on which HBG's titles are printed will be tested to ensure that the paper purchased on HBG's behalf in the Asian markets is sourced from suppliers that protect the environment and meet their commitments. It is an important initiative that supplements and strengthens HBG's policy of purchasing certified and recycled paper.

HBG has signed a contract with a specialist laboratory, which will test the fibres on the inner pages, endpapers, covers and jackets of five titles randomly selected from among those printed in Asia. HBG will ensure that all suppliers have their products tested in this way, whether or not they are certified.

The aim is to make certain that none of the fibres used come from exotic wood, and that the fibres comply with Hachette Livre's specifications. If any discrepancies and inconsistencies arise, this will give rise to a dispute procedure that could result in the supplier receiving a warning or even being delisted.

The programme will be rolled out gradually in 2017 to all Hachette Livre entities in France, the UK and Spain.