ISABELLE JUPPÉ
Corporate Social Responsibility Director, Lagardère group



 

 

Responsibility on all fronts

In 2016, Lagardère's initiatives included a carbon audit covering the whole Group, the continuation of a training programme for managers in all four divisions aimed at combating stereotypes, the introduction of a programme for the protection of personal data, ISO 20121 certification for the Eiffel Tower fan zone during the UEFA Euro 2016 football tournament at Lagardère Sports and Entertainment, increased attention to hygiene and food safety at Lagardère Travel Retail, the launch of Elle Active Forums in the French regions, the "Trophées Europe 1 de l'Avenir" awards, and the extension of the responsible paper management programme at Hachette Book Group.

The Group deployed a wide range of initiatives in 2016, covering all three areas of our responsibility: workforce-related, social and environmental.

To assess more effectively which of these issues are the most relevant and have the greatest economic impact on its activities, the Lagardère group carried out a broad consultation of its external and internal stakeholders.

The materiality analysis resulting from that consultation will enable the Group to make progress in dealing with its material issues, while involving all of its employees more closely in its CSR approach.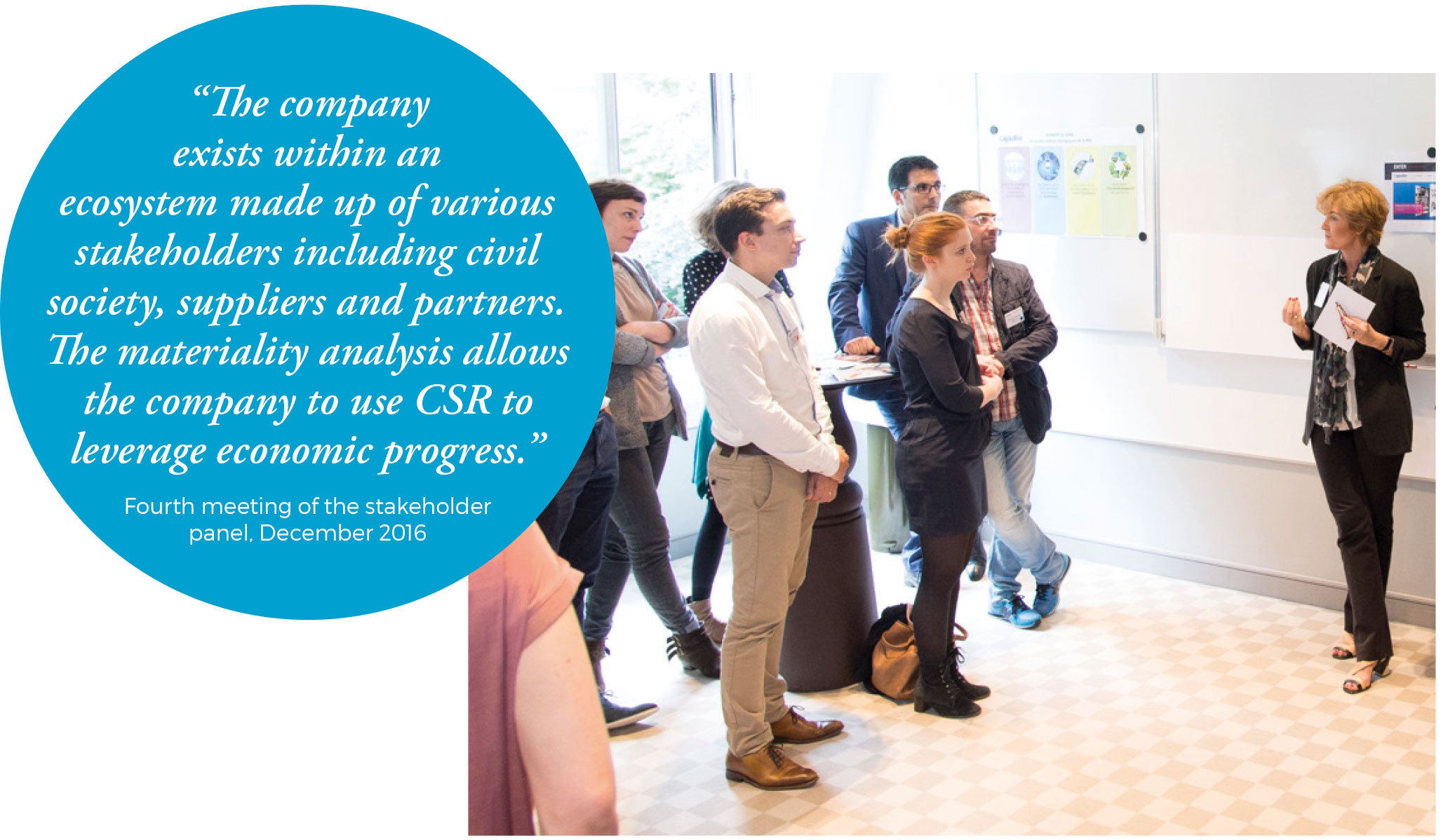 "Sustainable development and CSR" workshop during the Lagardère group integration day, June 2016 – Paris (France)