GARANCE DUPUIS
General Counsel, Lagardère Active

 

 

A MEDIA AND INTERNET LAW PRIZE FOR STUDENTS

Helping professional lawyers to re-establish close ties with universities and academic research, and preparing corporate lawyers to deal with changes arising from the widespread adoption of digital technologies in all industries: these are some of the challenges addressed by Lagardère Active's Legal Department when, in 2014, it joined forces with TF1, Microsoft and Yahoo to create a prize for the best dissertations on media and internet law written by students taking "master 2" law courses in France.

Lagardère Active's Legal Department found that the competition produced a very high level of ideas and discussion among university students, and was valuable breeding ground for professional innovation and development. In 2015, Claire Coroller, a student at the Jean Monnet faculty of Paris Sud University, won the prize for her dissertation about content generated by video game users. Special mentions also went to Fabien Roques, a student at Paris I Panthéon-Sorbonne University for his dissertation on the recording of TV programmes streamed online, and Lauriane Billette, a student at Paris II Panthéon-Assas University, for her dissertation on the effectiveness of the right to be forgotten.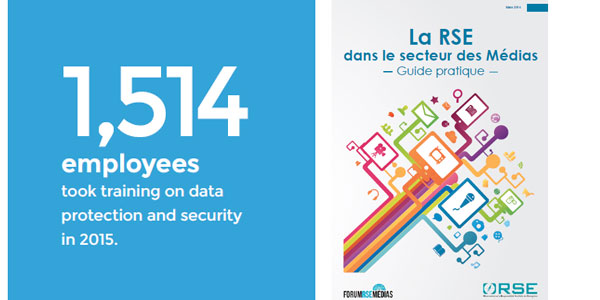 La RSE dans le secteur des Médias (CSR in the Media sector): a guide written by the Forum RSE Médias
in partnership with the Observatoire de la Responsabilité Sociétale des Entreprises (ORSE).