Giving meaning
Which new vision should a company adopt? Which other missions should a company have? Which specific role should a company play in society? These have been key questions for governments and businesses in recent months and, more than ever, they resonate with Lagardère's desire to give meaning to its activities.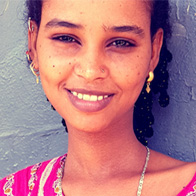 ELLE Foundation - Ethiopia: "School saved me from having to get married"
In the Afar region in northeast Ethiopia, 40% of girls are married before their 18th birthday. Their future is mapped out in advance.
Learn more
The official shortlist for 2017 Arab Literature Prize
The Jean-Luc Lagardère Foundation and the Arab World Institute present the official shortlist for 2017 Arab Literature Prize
Learn more