Lagardère Publishing's exceptional performance in 2021, amid a very buoyant book market, demonstrates that its unique economic and cultural model is a winner.
In a global publishing market characterised by strong growth in the trade print market in the United States (up 8.9%)1, the United Kingdom (up 3.6%)2, Spain (up 16.3%) and France (up 22.1%)3, Lagardère Publishing revenue jumped 9.4% to €2,598 million (up 8.1% on a like-for-like basis), with record recurring EBIT up sharply by €105 million, or almost 43%, to €351 million.
The diversity of Lagardère Publishing's business portfolio, coupled with major publishing successes, enabled the division to take full advantage of market tailwinds in all its regions. Cost control throughout the year and a favourable sales mix also contributed to the sharp increase in results.
In France, business grew strongly in a very dynamic market, with an increase of 13.8%, an exceptional performance given the lack of curriculum reform.
The Education segment, comprising Hachette Éducation, the Alexandre Hatier group and Le Livre Scolaire, suffered from the lack of curriculum reform and a decline in demand for extra curricular works linked to the cancellation of the final baccalaureate exams in favour of continuous assessment due to the health crisis. Illustrated Books posted a record high performance, boosted by the success of the 39th Asterix album, Asterix and the Griffin, and good momentum in the Youth Works segment. Growth was also driven by a number of bestsellers, the success of cookbooks and the boom in manga, lifted by the Attack on Titans series at Pika. Larousse also posted revenue growth with a surge in the Lifestyle segment, driven by strong sales of cookbooks and hit influencer titles such as T12S – Transformation 12 semaines.
General Literature had a very good year, in particular at Grasset with the success of Delphine Horvilleur's essay Vivre avec nos morts and Le cerf-volant by Laetitia Colombani, and at Calmann-Lévy with Guillaume Musso's L'inconnue de la Seine and Intuitio by Laurent Gounelle. In addition, Stock won three awards with Clara Dupont-Monod's S'adapter (Prix Femina, Prix Goncourt des lycéens and Prix Landerneau des lecteurs), while JC Lattès had recorded hit titles with E.L. James' More Grey and Impressions et lignes claires by Édouard Philippe and Gilles Boyer. Fayard was awarded the Prix Femina essay prize for Annie Cohen-Solal's book Un étranger nommé Picasso.
In the United States, Hachette Book Group continued its growth momentum with the acquisition of Workman Publishing, an independent US-based publisher specialising in youth works, illustrated books and non-fiction. Most segments in the region reported growth, thanks to a dense publishing schedule and numerous bestsellers including books by singer Billie Eilish, actor Jamie Foxx, and The President's Daughter, co-authored by Bill Clinton and James Patterson. Sales of digital audiobooks and e-books declined in 2021 after an exceptional performance in 2020.
In the United Kingdom and the Commonwealth, after an already exceptional 2020, Hachette UK had a good year in 2021 with growth of 2.5% driven by vibrant youth sales at Hachette Children's Group, on the back of Leigh Bardugo's successful Grisha saga, which was adapted for the audiovisual market, as well as the release of the new J.K. Rowling novel, The Christmas Pig. International and Education business also increased. In addition, Hachette UK strengthened its position in textbooks with the acquisition of Illuminate Publishing and John Catt Educational. Trends in the digital business were mixed, with audiobooks gaining strongly but e-books retreating after having enjoyed strong tailwinds in 2020.
Sales also rose in Spain, buoyed by a new Asterix album and the momentum of the Trade publishing segment, while Education was stable overall amid a lack of curriculum reform. Business in Latin America also swung back to growth after being hit hard by the Covid-19 pandemic in 2020.
The same was true for Partworks, where revenue increased, particularly in France, Japan and Latin America, in the aftermath of the impact of the health crisis in all regions in 2020 and following the difficulties faced last year by Presstalis in France.
The Board Game segment, in which Lagardère Publishing has been building a foothold since 2019, grew strongly thanks to several hit titles and a raft of acquisitions in 2021 including Le Scorpion Masqué in Canada, Sorry We Are French and Hiboutatillus in France (publisher of the popular Blanc-manger Coco game), as well as a minority stake in Canada-based group Randolph.
In 2021, the contribution of e-books to Lagardère Publishing's overall revenue was 11.5%, versus 13.8% in 2020.
1Source: NPD BookScan (by volume).
2Source: Nielsen BookScan (by value).
3Source: GfK (by value).
Hachette Spain lauches a new publishing house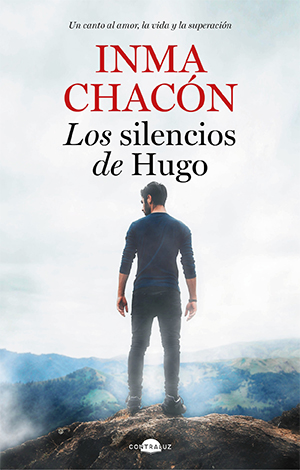 In October 2021, Hachette Spain (Grupo Anaya) launched a new publishing house, Contraluz, which aims to offer fiction and non-fiction titles to keep up with the brisk momentum of Trade publishing in Spain and work with a number of Spanish authors. Los silencios de Hugo, the first title published by Contraluz, is by Spanish journalist, poet and novelist Inma Chacón.
www.contraluzeditorial.es