A strong year marked by the resilience of the business in a less favourable economic climate, with growth in the United Kingdom and Spain in particular, powerfully illustrating the soundness of our unique and diverse international footprint.
France: continued strong performance after two exceptional years
After posting robust growth of 22.1% in 2021(1), the French market recorded a limited 2.9%(1) decline in 2022.
Business in the General Literature segment slowed down, despite the performances of Grasset (Virginie Despentes' Cher Connard) and Calmann-Lévy (Pierre Lemaitre's The Great World and Guillaume Musso's Angélique). Lastly, over the year, Le Livre de Poche's paperback sales advanced to record heights, while Audiolib saw an increase in downloads of its digital audio books. However, Larousse recorded a decline in sales, with a drop in the Lifestyle segment offset by growth in picture books.
The Education segment was held back by the lack of curriculum reform and a drop in sales of extra-curricular works. However, momentum was especially strong at Children and Young Adult
publisher Rageot on the back of the successful Holly Black series (The Folk of the Air). Lastly, Illustrated Books had a solid year, expanding slightly despite there being no new Asterix releases, thanks to the integration of Bragelonne, the sharp upswing in Tour Guides, and the success of Heartstopper (Alice Oseman) and Captive (Sarah Rivens) in the Children and Young Adult segment at Hachette
Romans.
English-speaking countries: continued momentum in audio books and e-books
In the United States, Hachette Book Group had a solid year, with sales receding only slightly by 2.2%, against the backdrop of a sharp 5.8% overall market decline(1). Grand Central Publishing posted sustained growth due to the exceptional performance of Colleen Hoover's Verity (3.7 million copies sold across all formats). Orbit also benefited from an upturn in sales of Andrzej Sapkowski's The Witcher series, and from the success of Anthony Reynolds' Ruination and Nora K. Jemisin's The World We Make. The other segments were hampered by sluggish market conditions and a challenging basis of comparison with 2021, in which growth was driven by a large number of bestsellers. Digital audio books continued to grow (up 11%), as did e-book sales (up 4%).
In the United Kingdom and Commonwealth countries, after two exceptional years, Hachette UK recorded another remarkable performance in 2022 with revenue up 3.4%, in a market down 0.6%(2). Little, Brown Book Group benefited from a number of bestsellers (Colleen Hoover's Verity, Robert Galbraith's The Ink Black Heart) and a dynamic backlist performance (Ali Hazelwood's The Love Hypothesis and Delia Owens' Where the Crawdads Sing). The Education segment also expanded, as did international business in the wake of good performances in Australia and India.
The digital segment was also very dynamic, with growth in audio books (up 9%) and a stable performance from e-books, with Bookouture also advancing strongly.
Spain and latin america: a rebound year
Business in Spain increased by 7.2% thanks to the launch of a fresh round of curriculum reforms and the sustained performance of the Trade business, with notable successes including Woody
Allen's Gravedad Zero at Alianza, and Ali Hazelwood's La hipótesis del amor at Contraluz. In Latin America, revenue grew strongly, driven by very good performances in the Education, Trade and
Export segments.
Partworks and board games
Owing to the end of the successful collections launched in 2019 and 2020, the Partworks business contracted after a strong 2021, particularly in Germany, the United Kingdom and France.
Lagardère Publishing has been active in the Board Games segment for the past three years and has recorded strong growth thanks to the gradual expansion of the Hachette Boardgames
catalogue, marketing efforts in the United States and the United Kingdom, and the acquisition of La Boîte de Jeu.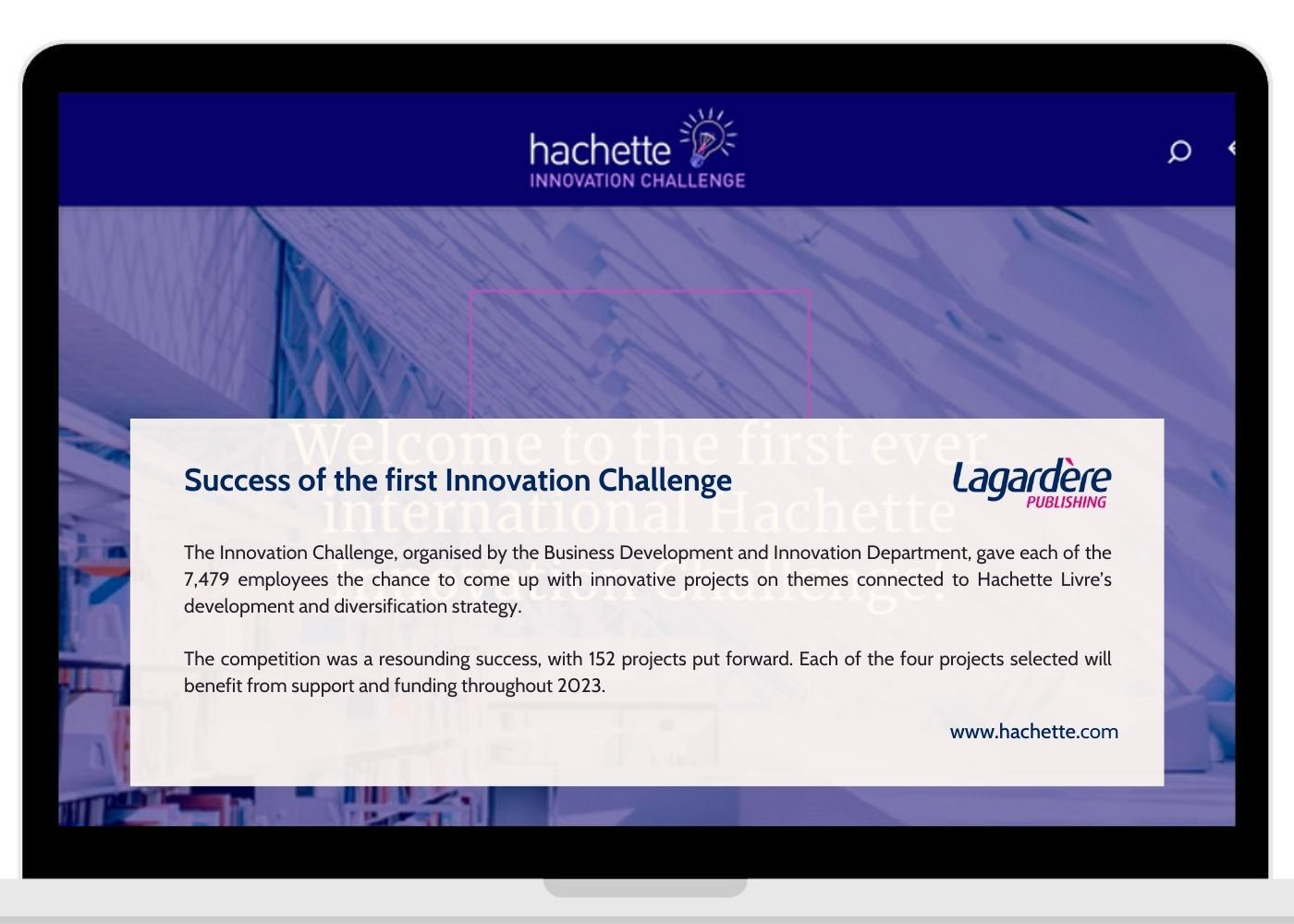 (1) Source: Gfk (by value).
(2) Source: NPD BookScan (by volume).
(3) Source: Nielsen BookScan (by value).