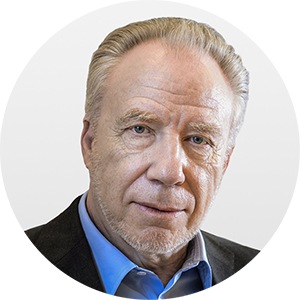 PIERRE LEROY
Chairman and Chief Executive Officer of Hachette Livre
How did Lagardère Publishing fare in 2021, in view of the health crisis ?
In 2021, Lagardère Publishing stayed the course and took advantage of diverse growth opportunities in its various markets. Amid a very dynamic book market, Lagardère Publishing's performance in 2021 was remarkable, illustrating the resilience of its unique business and cultural model, its dynamism and profitability. The division continued its modernisation projects and stepped up the pace of growth, supported by acquisitions in the publishing sector in English-speaking countries and in Board Games, markets that held up very well during the crisis and in which we are aiming to continue expanding.
Once again this year, our ability to adapt and mobilise all of our co-workers was exemplary. The Group's employees coped successfully with long periods of home working, tight paper supplies and freight costs. So while the year was certainly demanding, it was a good one for books and for Lagardère Publishing.
Against this backdrop, what is the outlook for 2022 ?
The year was exceptional in many ways. While the book market has rebounded strongly since the beginning of the pandemic, it is difficult to predict the level at which it will stabilise given that the economic and health environment remains uncertain.
Lagardère Publishing's sales are expected to normalise in 2022, with no new Asterix albums or curriculum reform in France, but with a new round of curriculum reform in Spain. At a time of inflationary pressures on costs, in particular manufacturing and wages, the division will continue to carefully manage its operations in order to preserve the operating performance of its businesses. It will press ahead with its strategy of conducting targeted acquisitions in its core publishing business, as it did in 2021 with the acquisition of Workman Publishing in the United States and Illuminate Publishing and John Catt Educational in the United Kingdom, as well as its strategy of diversifying into markets adjacent to the book market, such as Board Games.
Lagardère Publishing will also press ahead with its ambitious CSR strategy, determined to lead the way on environmental, social and societal issues. In 2022, the Hachette Foundation for Reading is being set up under the auspices of Fondation de France, to lead and support various initiatives that promote reading, books, writing and, more generally, the French language, in keeping with the values of Lagardère Publishing.