Lagardère Sports and Entertainment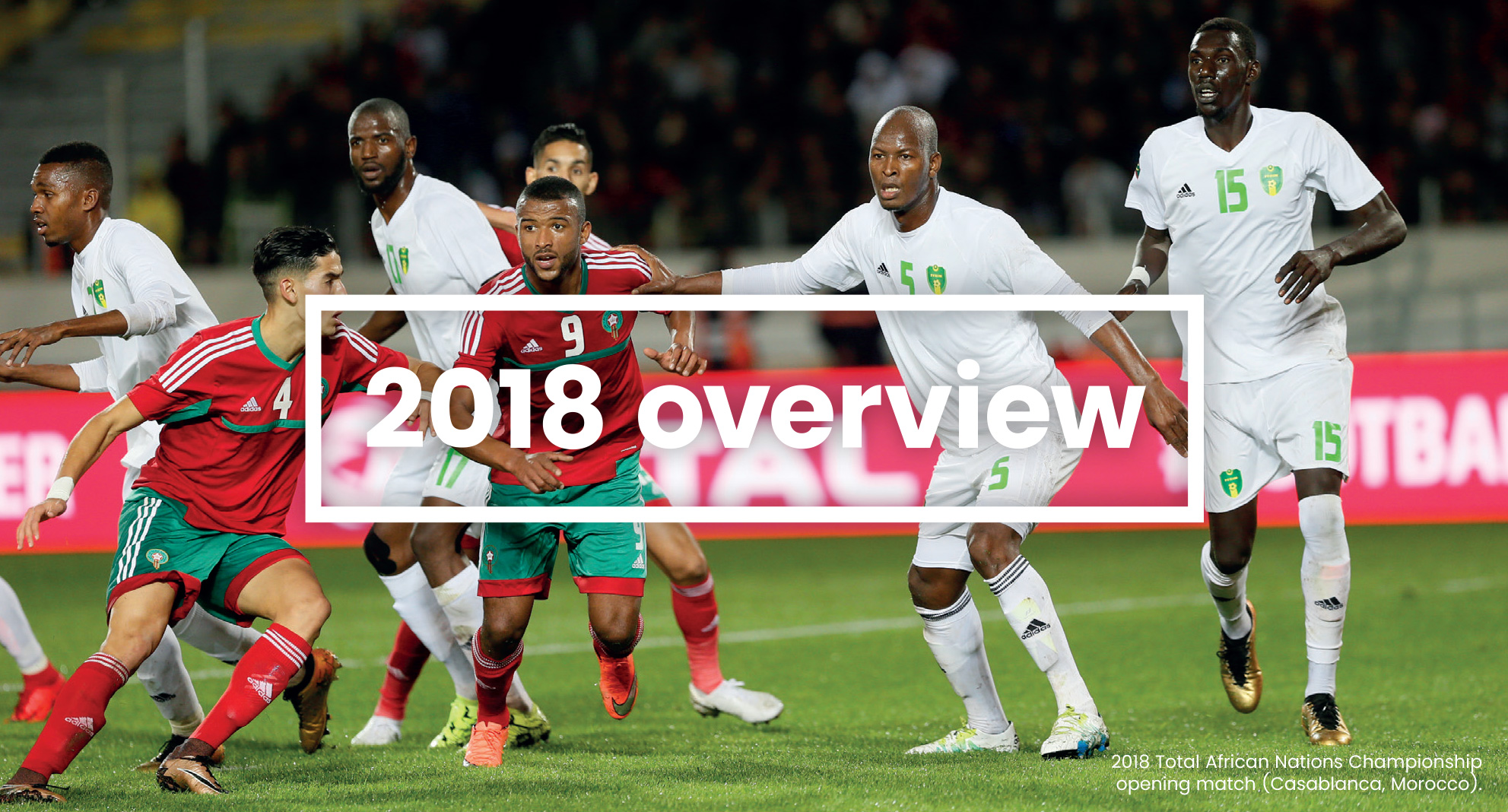 Total African Nations Championship 2018
This year's Total African Nations Championship (CHAN 2018) which took place in Morocco saw outstanding broadcast and digital results. Lagardère Sports broadcast the tournament to fans in over 80 territories across Europe, Africa, Middle East, Asia, America and Oceania with 100 hours of live transmission. In addition to this, Lagardère Sports also organised two "Total Social Stadiums" during the opening and final matches. Social media influencers from Morocco, Mauritania and Nigeria were invited to create and share original and unique content with their followers, extending the reach and interest around the competition.
On the road with Hisense
The Hisense "See the Incredible Tour" saw Lagardère Plus build a social movement following the excitement of the FIFA World Cup. A fully branded and product-equipped Hisense tour bus began its journey in Spain on 14 June and travelled through France, England and Germany all the way to Russia. Hisense and Lloyd Griffith, an English comedian and aspiring goalkeeper, used social media to introduce the 'incredible' countries, people and moments during the FIFA World Cup.
Virtual advertising implemented in the Bundesliga
Eight-time German Champions Borussia Dortmund became the first football club worldwide to use the innovative virtual advertising technology at all 17 home matches of the 2018-2019 Bundesliga season. Lagardère Sports, and its partners ADI and Supponor, were awarded the first prize in the category "Sports Tech of the Year" at the Sport Business Awards 2018 in London.
Falken extends commitment to European Football
Tyre manufacturer Falken extended its commitment to top class European football by partnering with 21 clubs in Germany, England, Spain, Italy, France, the Netherlands, Poland and for the first time, Sweden. The pan-European sponsorship was secured by Lagardère Sports with the strategy focusing on LED perimeter and static boards to reach millions of fans in core European markets.
The Match: Tiger vs. Phil
In November, the long-awaited, 18-hole head-to-head competition between Lagardère Sports golf client Phil Mickelson and Tiger Woods took place in Las Vegas. Lagardère Sports and Excel Sports Management (who represent Woods) were the event organisers and Warner Media's Turner Sports produced all live event coverage. Phil Mickelson triumphed over Tiger Woods to win the USD 9 million prize, with the proceeds from the side contests held throughout the match being donated to charity.
The group's key figures
2018: solid growth illustrated by a strong operating and financial performance.
Publications


All publications